Desiree F. Moore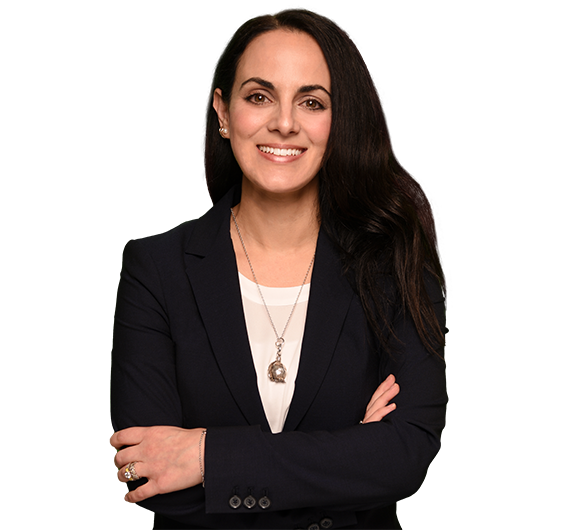 Desiree F. Moore
Partner and Director of Professional Development
Desiree F. Moore is a litigation partner and a founding member of the firm's Digital Crisis Planning & Response (DCPR) client solution. She counsels corporations, educational institutions, and high-profile individuals in proactively planning for and effectively managing digital crises of varying magnitudes, including data breach, online defamation, harassment, and impersonation, university and other education scandals, celebrity disgrace events, and leaked confidential and proprietary information. In this capacity, Desiree also regularly helps clients proactively identify and manage the risks associated with social media use. She counsels individuals and corporations alike on social media best practices, how to effectively implement regulations for social media use in and outside of the workplace, and implementing discipline for unlawful social media use.
As a trial attorney, Desiree has successfully litigated in state and federal court and has managed high-level disputes in sectors such as cryptocurrency, social media, intellectual property, entertainment, product liability, labor and employment, and class action defense at the trial and appellate court level. As a co-resident of the firm's Doha, Qatar office, she also has extensive experience in domestic and international arbitration.
Desiree is actively involved in the firm-wide Women in the Profession group and spearheads the Women's Mastermind program, which supports the business development goals of women associates and partners. She is also the firm's Director of Professional Development, where she oversees the implementation of innovative training and other programming for attorneys and staff across the firm.
Desireee is the author of the book Thrive – A New Lawyer's Guide to Law Firm Practice (ABA 2012), as well as many articles on the subject of new lawyer training and development. In law school, Desiree was the Conference Editor of the Loyola Law Journal and a member of the ABA Moot Court Team, where she placed fifth in the Best Oralist category in the ABA Moot Court National Competition. She was also the President of the Student Bar Association, an academic tutor, and the Joan Marie Corboy Scholarship Recipient (2005).
Board of Governors for Loyola University Chicago School of Law (present)
USA Gymnastics (Ethics and Grievance Subcommittee of the Board of USAG, present)
American Bar Association Middle East North Africa Rule of Law Initiative (Council Member, present)
Global Fine Art Awards (Executive Committee and Board Member, present)
Chicago Bar Association (Judicial Evaluation Committee Member, 2012
Reach Out & Read Illinois (Junior Board Member 2012-2013)
"Leading Globally: New Paradigms for Navigating Successfully in Today's World," International Executive Resources Group, January 23, 2019
"General Counsel University - Sexual Harassment and Social Media in the Workplace," presented at K&L Gates Pittsburgh, May 22, 2018
"Where Did We Come From and Where Are We Going: Provenance and Purchase in the Blockchain Age" - a live program hosted by K&L Gates and GFAA, March 2018
"General Counsel University - Like This - How to Assess and Manage your Social Media Risk," presented at K&L Gates Chicago, October 25, 2017
"Linking In - How to Enhance Your Legal Marketing, Trial, and Other Practitioner Skills Through Social Media," presented at the National Association of Women Lawyers Annual Conference, July 14, 2016
"Handling Unlawful Content on Social Media Sites," presented via K&L Gates webinar, March 25, 2015
Legal Writing, Arbitration, and Trial Work, Guest Lecturer - Qatar University - 2015
"The Essential Guide to Successful In-House Lawyering," presented at K&L Gates Chicago, February 4, 2014
Television interview advising summer associates about best practices in a law firm environment, presented to Bloomberg Law
"Speaking to Generation Next," presented at National Association for Law Placement 2013 Annual Education Conference, April 26, 2013
"Key Communication Skills for Young Lawyers," presented at Ms. JD Annual Conference, October 6, 2013
Additional Thought Leadership Pages
Desiree regularly writes and lectures on various legal topics including social media and the law and the intersection of art and law. She also lectures and writes on practitioner topics, including professionalism, new lawyer training, and entrepreneurship. She has contributed to K&L Gates' Arbitration World publication and is a contributor to Law360, Above the Law, The Girl's Guide to Law School, the Lexis Nexis Hub for New Lawyers, and other publications directed to the legal community.
How To Authenticate Social Media Evidence In Court, Law360, 28 June 2019
"Disciplining Employees for Social Media Use," Wolters Kluwer, December 2018
Child Labor Related Uses of Section 337, Federal Circuit Bar Journal, Vol. 27, No. 4, October 2018
"The Reinvention Of Art Auctions In The Age Of Blockchain," Law360, 3 July 2018
"High Court Answers Appeal Question For Consolidated Cases," Law360, 18 June 2018
Additional News & Event Pages