Michael W. McGrath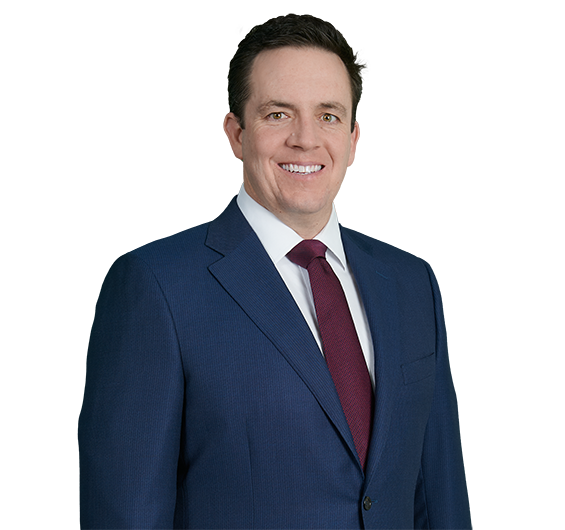 Michael W. McGrath
Practice Area Leader - Asset Management and Investment Funds
Michael McGrath is an Asset Management and Investment Funds partner based in the Boston office. His practice focuses on counseling global asset managers across a broad spectrum of asset classes in the formation and operation of investment funds, regulatory compliance, and securities and commodities law.
Michael has extensive experience advising clients with respect to the formation and operation of private equity funds, hedge funds, real estate funds, credit funds, separate accounts, and mutual funds. He frequently helps clients navigate the regulatory and structuring challenges associated with developing novel investment products, implementing strategic transactions, and arranging joint ventures and seed investments.
Michael also maintains an active practice assisting investment advisers, broker-dealers, and commodity trading advisers with respect to regulatory compliance and examinations. In this respect, he helps clients design and implement compliance programs, and satisfy U.S. and cross-border regulatory requirements related to registration, securities and derivatives trading, and control of nonpublic information. He regularly advises investment managers and broker-dealers on marketing and advertising issues, including the Global Investment Performance Standards (GIPS®).
Michael is a frequent author and speaker on the practical implementation of securities laws in the asset management industry. He is a CFA charter holder, and a member of the CFA Institute's U.S. Investment Performance Committee.
Prior to joining K&L Gates in 2011, Michael was a Vice President and Senior Counsel with Allianz Global Investors.
CFA Society Boston
CFA Institute, U.S. Investment Performance Committee
Michael speaks frequently on legal issues facing investment advisers and alternative fund managers. His recent and upcoming presentations include:
AIMA, The Long-Short Podcast, New SEC marketing rules. Are you ready?, 6 July 2022
Investment Adviser Association, IAA's 2021 Virtual Compliance Workshops, Presentation of Performance Under the New Marketing Rule, 4 November 2021
Vigilant, Perspectives on Implementing the New SEC Marketing Rule, 6 October 2021
CFA Institute, Reconciling the SEC Marketing Rule to the GIPS Standards, 8 June 2021
ACA Group, Spring 2021 Virtual Conference, FINRA IRR Requirement and the 2020 GIPS Standards for Alternative Managers, 18 May 2021
NRS, Virtual Spring 2021 Compliance Conference, Unpacking Changes to Advertising and Solicitor Rules for Investment Advisers, via webinar, 17-20 May 2021
CFA Society Boston, New Advertising Rule, via webinar, 28 April 2021
The Investment Association, Global Distribution Update, 19 April 2021
Investment Adviser Association, Investment Adviser Compliance Conference, The New Marketing Rule for Advisers, via webinar, 5 March 2021
FIA, The SEC's New Derivatives Rule: Practical Implications for Funds, via webinar, 25 February 2021
Investment Adviser Association, Testimonials, Endorsements and Solicitations, via webinar, 21 January 2021
Investment Adviser Association, Welcome to the 21st Century: The New Marketing Rule for Advisers, via webinar, 5 January 2021
CFA Institute, 24th Annual GIPS Standards Virtual Conference, Getting to Know the SEC's New Advertising Rule, via webinar, 28 October 2020
NRS, East Coast Investment Adviser Compliance Symposium, Advisers Act Anti-Fraud Rules: Custody, Political Contributions, Solicitors and Proxy Voting Requirements, via webinar, 5 August 2020
NRS, Global Investment Performance Standards (GIPS) for Investment Advisers, via webinar, 23 July 2020
Investment Adviser Association, Investment Adviser Compliance Conference, Leveraging Technology to Automate Compliance, Washington, D.C., 6 March 2020
K&L Gates and The Spaulding Group, How Will the SEC's Proposed Advertising Rule Affect Your Business?, via webinar, 28 February 2020
Additional Thought Leadership Pages
"SEC's Proposed ESG Rules: Nuanced Concerns About Three ESG Categories and Other Form ADV Requirements (Part One of Two)," Private Equity Law Report, 23 August 2022
"Derivatives Risk Management: Adapting to the New SEC Rule," Alternative Investment Management Association, October 2021
FinTech, RegTech, and the Financial Services Industry, Chapter 4, "Raising Equity Capital Through Regulation Crowdfunding," Practicing Law Institute, July 2021
"Key Components of the New Marketing Rule: Part 2," The Investment Lawyer, May 2021
"Key Components of the New Marketing Rule: Part 1," The Investment Lawyer, April 2021
"Impact of the New Marketing Rule: What Constitutes an 'Advertisement' and How to Adhere to Principles‑Based Standards," Private Equity Law Report, 23 March 2021
"Private Equity in 401(k) Plans - A Trillion Dollar Opportunity?," Journal of Investment Compliance, December 2020
"How the Proposed Amendments to the SEC Advertising Rule Would Affect PE Managers," Private Equity Law Report, 14 January 2020
"GIPS 2020 Exposure Draft: What Every Firm Needs to Know," The Investment Lawyer, Vol. 26, No. 3, March 2019
"Getting the Deal Through: Fund Management 2018 – United States," Law Business Research Ltd., 2018–2020
"Raising Equity Capital Through Regulation Crowdfunding," PLI Financial Product Fundamentals, July 2018
"Be Careful What You Post - SEC Continues To Focus on the Use of Social Media by Investment Advisers," Harvard Law School Forum on Corporate Governance and Financial Regulation, 17 July 2018
"Key Insurance Considerations for Investment Advisors," Charles Schwab Compliance Review, June 2018
Additional News & Event Pages
Financial Times, "Business is caught in political crossfire of ESG disputes," Quoted, 6 December 2022
Bloomberg, "Wall Street's Lawyers Attack SEC Effort to Crush Greenwashing," Quoted, 1 June 2022
Politico, "Morning Money: A sustainable crackdown," Quoted, 25 May 2022
Global Legal Chronicle, "Goal Investment Management's Launch of Investment Fund," Mentioned, 25 May 2022
Politico, "The Long Game: Fat-free investing," Quoted, 24 May 2022
Co-panelist, "Social Media Usage Under the SEC's New Marketing Rule: What Fund Managers Should Know," AIMA Webinar, 21 February 2022
Private Equity Law Report, "Marketing Rule and Non‑Standard Track Records: Using Related, Extracted and Predecessor Performance (Part Two of Two)," Mentioned, 29 June 2021
Private Equity Law Report, "Marketing Rule and Non-Standard Track Records: Conditions for Using Hypothetical Performance (Part One of Two)," Mentioned, 22 June 2021
Global Investor Group, US Derivatives Rule Unravels 'Gordian knot' – Panelist, Quote, 25 February 2021
Private Equity Law Report, Navigating the New Marketing Rule: Form ADV Updates and Changes to Non Standard Performance Calculations (Part Two of Two), Quote, 23 February 2021
Private Equity Law Report, Navigating the New Marketing Rule: Updated Testimonial Rule and Differences From the Proposed Advertising Rule (Part One of Two), Quote, 16 February 2021
Ignites, Industry Applauds Update to 1960s-Era Ad Rule, Quote, 29 December 2020
Board IQ, Workload, Mergers Revive Talk of Dedicated Board Staff, Quote, 7 November 2020
Board IQ, Final Derivatives Rule Gives Fund Boards New Duties, Quote, 3 November 2020
Law 360, Split SEC Will Allow Funds To Expand Derivatives Use, Quote, 28 October 2020
Private Equity Law Report, Seeding Arrangement Insights: Finding the Right Seeder/Manager Rapport and Tips for Luring Other Prospective LPs (Part Two of Two), Quote, 29 September 2020
Private Equity Law Report, Seeding Arrangement Insights: How a Manager Can Optimize Its Infrastructure to Attract a Seeder (Part One of Two), Quote, 22 September 2020
Hedge Fund Law Report, Navigating the Proposed Amended Advertising Rule: "Fair and Balanced" Standard and Performance (Part Two of Two), Quote, 9 April 2020
Hedge Fund Law Report, Navigating the Proposed Amended Advertising Rule: Expanded Definition of Advertisement (Part One of Two), Quote, 2 April 2020
Private Equity Law Report, How the Proposed Amendments to the SEC Advertising Rule Would Affect PE Managers, Byline, 14 January 2020