Paul M. Eckles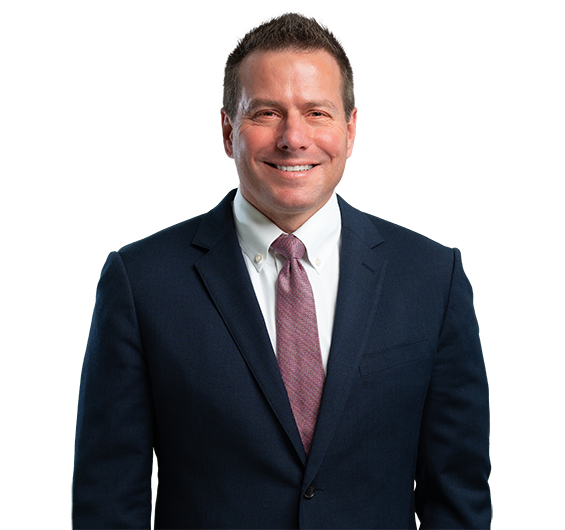 Paul Eckles is a partner in the Charleston office, as well as the New York and Los Angeles offices. He is a member of the Commercial Disputes practice group. Paul has a diverse litigation practice concentrating on antitrust, breach of contract, fraud and fiduciary duty, intellectual property, and other types of complex litigation at both the trial and appellate court levels. He also represents clients in connection with government investigations and provides general antitrust counseling.
In the antitrust litigation area, Paul has handled litigations involving the full range of alleged anticompetitive conduct, including price-fixing, bid-rigging, group boycotts, exclusive dealing, monopolization, tying, price discrimination, interlocking directorates, and mergers.
His representations include: Activision Publishing, Inc. in an antitrust action challenging the purported tying of products; Arclin in a Robinson-Patman case alleging price discrimination; Energy Solutions in a trial of a Section 7 claim brought by the Department of Justice; the National Hockey League in its successful defense against antitrust claims brought by Madison Square Garden relating to the league's new media practices; the Professional Cowboy Rodeo Association in successfully defeating a motion for a preliminary injunction brought by a competing rodeo association; and Quality King Distributors, Inc. in connection with a dispute under Section 8 of the Clayton Act.
On the plaintiff side, Paul has represented IASIS Healthcare in an antitrust action challenging a series of exclusive contracts; Amylin Pharmaceuticals, Inc. in challenging an anti-competitive collaboration; and Oscar Insurance Co. in an antitrust action challenging exclusive contracts.
Paul also has extensive litigation experience in non-antitrust matters. He was part of the trial teams that successfully defended the National Football League in actions brought by the Oakland Raiders involving contract and fiduciary duty claims, in which the Raiders sought more than $1 billion in damages. He was a member of the team defending MGA Entertainment, Inc. in its multibillion-dollar "battle of the dolls" dispute against Mattel, Inc. He represented the National Hockey League in connection with the bankruptcy of the Phoenix Coyotes and in its defense against an attempt by the owners of the Coyotes to relocate the team over the NHL's objection. He also successfully defended the National Basketball Association in actions involving intellectual property rights relating to NBA players; Revlon in connection with the alleged contamination of an industrial site; and Transamerica Occidental Life Ins. Co. in a defamation action and enforcement of an arbitration agreement.
Prior to joining the firm, Paul was a partner at an international law firm focusing on antitrust/competition, sports, complex litigation, and trials.
Paul has been named to Best Lawyers in America, IFLR1000, Who's Who Legal - Sports Law, and New York Metro Super Lawyers. He was also named as a "Litigator of the Week" by Global Competition Review for his work in defeating class certification in antitrust litigation relating to AndroGel.
American Bar Association, Antitrust Law Section
New York State Bar Association, Antitrust Law Section
California Bar Association, Antitrust and Unfair Competition Law Section
District of Columbia, Antitrust and Consumer Law Community

Speaker, Association of Corporate Counsel SC Chapter Annual Meeting, 16 September 2021
Additional Thought Leadership Pages
"No Poaching Allowed: The DOJ's Long-Promised Criminal Enforcement of No Poach Agreements and Wage Fixing Is Here", Association of Corporate Counsel South Carolina, March 2021
"High Court Clarifies Standards For Antitrust Claims," CompLaw 360, May 13, 2019
"United States – E-commerce, Big Data and Algorithms: Antitrust," GCR Insight - E-Commerce Competition Enforcement Guide, 2018
"Getting the Deal Through: Private Antitrust Litigation 2019 (United States)," Law Business Research Ltd., 2019
"The Fight Against No-Poach Agreements is Expanding," CompLaw 360, October 23, 2018
"Antitrust Concerns About Big Data May Be Overblown," Law360, May 3, 2018
"Looking Backward to Look Forward: A Summary Of the FTC's Cybersecurity Enforcement Agenda," Bloomberg BNA's White Collar Crime Report, October 13, 2017
"Private Antitrust Litigation in the EU: A New Age of Advocacy," The International Comparative Legal Guide to: Cartels and Leniency 2015, 2015
"Rule 23(b)(3) Fifty Years Later: In Search of a New Equilibrium," Antitrust Magazine, Spring 2016 Private Antitrust Litigation: United States," Getting the Deal Through, August 2015
"Private Antitrust Litigation: United States," Getting the Deal Through, August 2015
"From Hydrogen Peroxide to Comcast: The New Rigor in Antitrust Class Actions," The Law and Economics of Class Actions, Research in Law and Economics, Vol. 26, 2014
"Business and Commercial Litigation in Federal Courts," (Third Edition, Chapter 125 — Sports), Thomson Reuters, 2011
Anti-Cartel Enforcement Worldwide (Chapter 68 — United States), September 2009
Additional News & Event Pages