Singapore Expands Assistance to SMEs Entering New Overseas Markets
Asia-Pacific International Trade Alert
Among a slew of support measures introduced in the Singapore 2020 Budget, small- and medium-sized enterprises (SMEs) can access enhanced assistance provided under the Market Readiness Assistance (MRA) grant when entering new markets. Administered by Enterprise Singapore, the enhanced MRA grant will be implemented on 1 April 2020 and available for three years (until 31 March 2023).
What Does the Enhanced MRA Cover?
Starting on 1 April 2020, eligible Singapore SMEs can obtain in-depth free trade agreement (FTA) consultancy services from pre-qualified consultants to leverage on FTAs to export to new markets.
Support will be for up to 70% of FTA consultancy fees, capped at S$30,000 per new market.
Eligible Singapore SMEs with overseas facilities may also tap into the enhanced MRA, including for advice on non-Singapore-related FTAs.
The MRA Grant Will Now Have:
A higher grant cap of S$100,000 per new market over the three-year period. Previously, the grant was capped at S$20,000 per fiscal year.
No limitation on the number of applications per fiscal year. The cap of two applications per year was removed.
What Type of FTA Consulting Services Can Singapore SMEs Look For?
SMEs are encouraged to expand their reach overseas and become more competitive through the use of FTAs. They can seek assistance to:
Find out how they can benefit from FTAs, including potential tariff benefits, rules of origin requirements, operational certification procedures and potential challenges.
Assess existing supply chain and manufacturing operations for FTA use, including mapping out trade routes for parts, components, raw materials, etc. and determining/verifying the Harmonized System codes of product/parts/components/raw materials, production costings, production flow and process, transaction and transport flows, etc. and, where needed, identifying changes to the supply chain/operations in order to utilize FTAs effectively.
Implement FTA use, including preparing documentation for certificate of origin application, packing list and consignment requirements, etc.
Apply for Singapore Customs' ruling on classification of goods, origin determination and/or valuation.
Build in-house expertise and develop internal system/standard operating procedures on FTA use and compliance.
What We Can Do To Assist
We will partner with you in your journey through the supply-chain life cycle. We gather information and advise you on new investment design and implementation, as well as help optimise your supply chain, logistics flows and trade lanes.
We are able to help you use FTAs, prepare the necessary documentation for FTA origin certification, and put in place internal compliance programs to prevent any surprises when the FTA implementation goes live. Particularly if you have facilities overseas, we have substantive knowledge and experience in various Association of Southeast Asian Nations and Asia-Pacific markets to guide you in engaging with various government authorities.

The enhanced MRA provides great support for companies to fight for their share of the global market. If you would like to take this opportunity to make use of FTAs to expand overseas, our international trade and customs team at K&L Gates Straits Law LLC in Singapore would be happy to assist you, working in collaboration with our trade and customs colleagues around our global platform.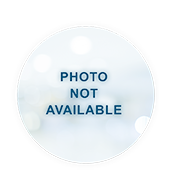 This publication/newsletter is for informational purposes and does not contain or convey legal advice. The information herein should not be used or relied upon in regard to any particular facts or circumstances without first consulting a lawyer. Any views expressed herein are those of the author(s) and not necessarily those of the law firm's clients.