K&L Gates Partners Host Women in Manufacturing Event
May 2023
The firm's inaugural Women in Manufacturing event recently took place, at which K&L Gates female partners addressed the audience of women executives and lawyers in the manufacturing industry on certa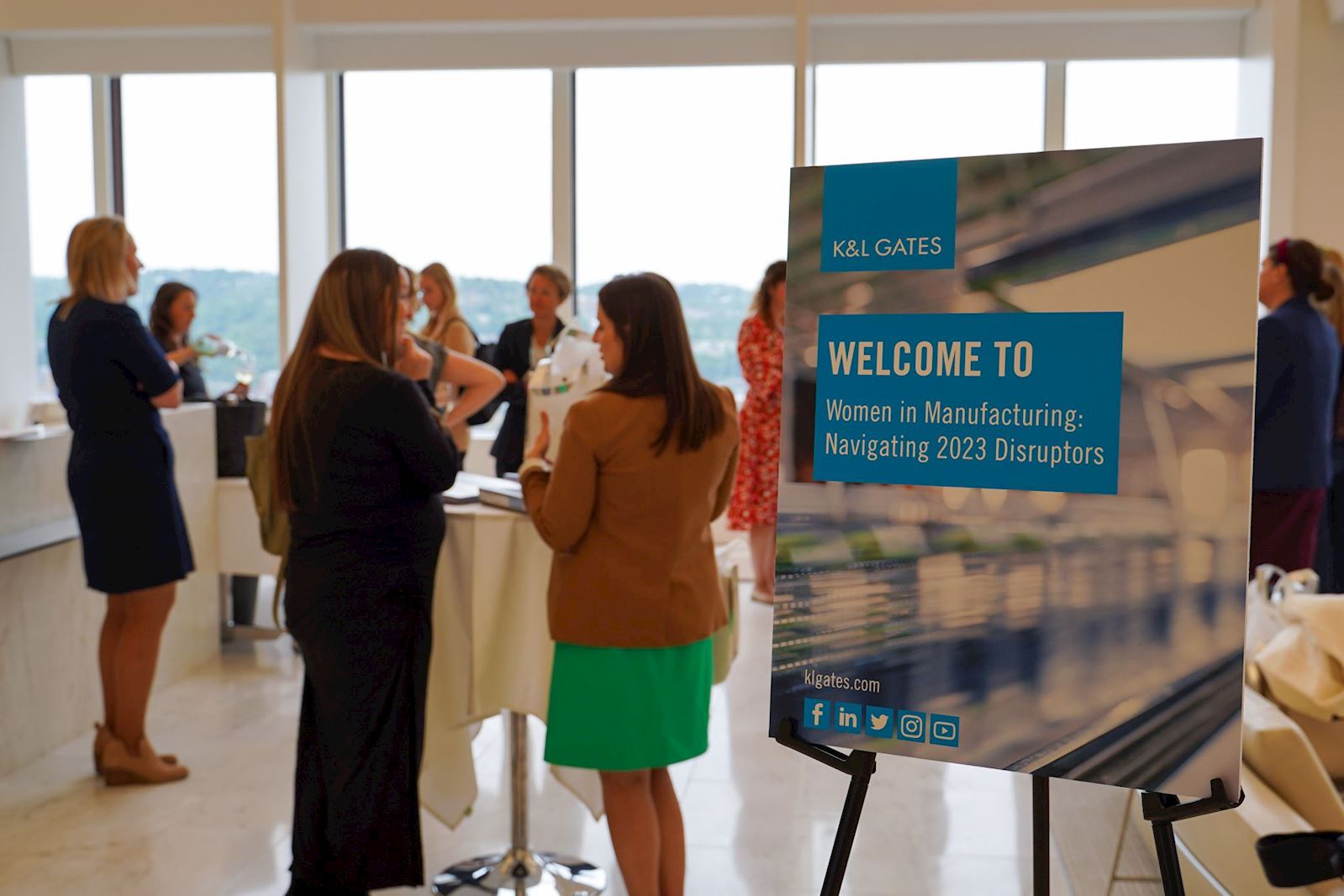 in macroeconomic factors that have the potential of disrupting manufacturing operations in the coming year.
Litigation practice area leader Melissa Tea and Commercial Disputes practice group coordinator Jackie Celender co-hosted the event, which included three sessions on the topics of Managing Counterparty Risks, Dealing with Labor Disruptions, and Counseling on Supply Chain Issues.
Key areas from these discussions included:
Methods to anticipate and manage counterparty risk through upfront contractual negotiations and diligence;
Circumstances of breach and possible insolvency events that may affect a contractual relationship, and practical ways to protect a company's rights;
Issues causing labor disruptions across the manufacturing industry;
Best practices for navigating business needs while remaining compliant with federal and state antitrust and competition laws, as well as responding to demands for alternative work schedules; and
Business and legal aspects of supply chain challenges and disputes, with an emphasis on minimizing, managing, and transferring such risks.
The event was an important opportunity for women lawyers and executives in the manufacturing industry to come together for conversation, learning, reflection, and networking.
K&L Gates is a fully integrated global law firm with lawyers located across five continents. The firm represents leading multinational corporations, growth and middle-market companies, capital markets participants and entrepreneurs in every major industry group as well as public sector entities, educational institutions, philanthropic organizations and individuals.