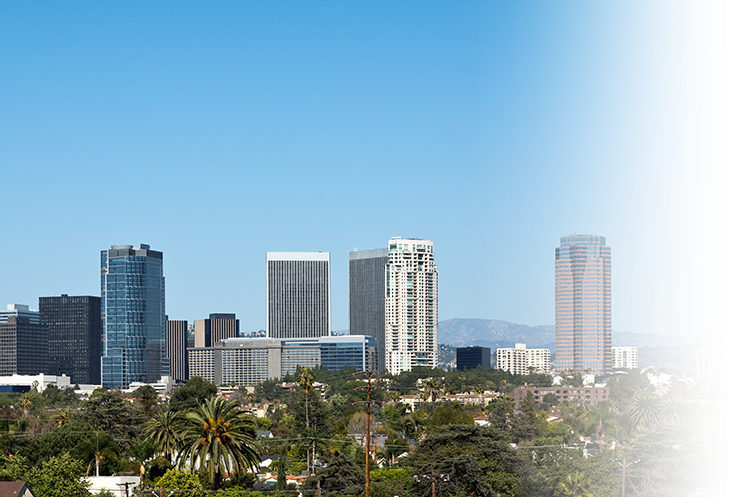 United States
Los Angeles
10100 Santa Monica Blvd., 8th Floor
Los Angeles, California 90067
United States of America
Our Los Angeles office's capabilities reflect the City of Angels' diverse economy and sprawling industry, which includes financial services, technology, manufacturing, construction, entertainment, hospitality, health care, food services, retailing, oil and gas, and energy. Our lawyers counsel local, regional, and international business clients across a wide range of dispute resolution, transactional, and regulatory issues.
Our Litigation and Dispute Resolution practice engages in dispute resolution counseling and representation in numerous areas, handling matters ranging from routine disputes to complex class actions. Because California statutes and state rules of court frequently present unique challenges for corporate defendants, the Los Angeles litigation group has teamed with its counterparts in K&L Gates' San Francisco, Palo Alto, and Orange County offices to form a California Litigation practice that offers niche competencies to address special challenges, such as California Unfair Competition lawsuits. Other lawyers in the Los Angeles office have extensive experience counseling clients on California's employment and labor law issues, as well as representing them in employment-related litigation matters. Our Construction Litigation practice represents contractors, designers, engineers, and owners in disputes arising from the development and construction of major public and private projects. Our Intellectual Property Litigation practice focuses on handling disputes involving copyrights, patents and trade secrets.
Our Corporate and Securities lawyers address issues and handle matters involving the financing and corporate governance needs of public and privately held companies in areas as diverse as specialty finance, high technology, and the life sciences. Our Mergers and Acquisitions practice focuses on representing private equity funds and corporate clients in middle market mergers and acquisitions, and joint ventures with transaction values ranging from US$20 million to US$250 million. Our lawyers in this area also represent lenders, underwriters, placement agents, institutional purchasers, and investment bankers. Our Corporate lawyers also regularly advise trustees and directors of investment funds such as banks, thrift institutions, trust companies, investment advisers, broker-dealers, and other institutional investment managers regarding their fiduciary duties under the Employee Retirement Income Security Act, and state fiduciary statutes. Our office also has Bankruptcy lawyers who handle creditor work, transactions, and counseling in connection with troubled businesses, distressed assets, and complicated commercial frauds, and Energy, Infrastructure, and Resources lawyers who work on transactional, financing, regulatory, and development matters relating to traditional and renewable energy generation, energy storage, and energy transmission.
The 2021 Chambers USA guide recognized the firm among leaders in California in the area of Construction.
The 2022 U.S. News - Best Lawyers® "Best Law Firms" survey recognized the Los Angeles office in the areas of Litigation - Intellectual Property; Commercial Litigation; and Financial Services Regulation Law.
Two lawyers from the Los Angeles office were listed among the 2022 Best Lawyers in America®.