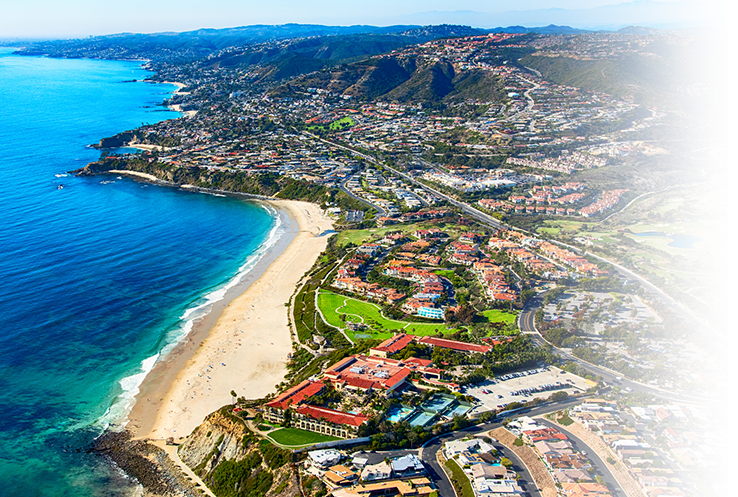 United States
Orange County
1 Park Plaza
Twelfth Floor
Irvine, California 92614
United States of America
Our Orange County office is recognized as an innovation ecosystem within the highly diversified region of Orange County, which has become a center for individuals to bring their ideas to commercialization. Our team combines talent, capital, and knowledge to support businesses in all stages of their development.
Orange County is a fast growing community with a wide range of industries and service organizations. Our lawyers represent private and public companies, venture capital, and private equity funds focused on a range of industries, including pharmaceutical, biotechnology, medical technology, food and beverage, hospitality, alternative energy, software electronics, and service industries.
Our team provides experienced counsel in corporate securities, mergers and acquisitions, tax, general business law, intellectual property, commercial litigation, and labor and employment to local companies, as well as national and international investors. Orange County Securities and Transactional Litigation lawyers have extensive experience in representing publicly traded and privately held companies in complex securities engagements including private and public equity and debt financings, mergers and acquisitions, alternative public offerings, and corporate governance. Our Emerging Growth and Venture Capital lawyers work with companies in the full corporate life cycle, from formation through venture financing to initial public offerings or sale transactions.
Most of our Intellectual Property (IP) professionals have advanced scientific degrees as well as bench and industry experience, making them well suited to assist with due diligence activities in connection with licensing, acquisitions, and capital market transactions. Our Commercial Disputes lawyers have been involved in a variety of complex matters at both the federal and state level and provide client support for our corporate, investment management, and IP practices. Further, our Product Liability group has broad trial experience in defense of complex civil actions in state and federal courts. Orange County Labor, Employment, and Workplace Safety lawyers represent companies in connection with all employment issues, including litigation, FMLA/CFRA, ADA accommodations, equal pay laws, trade secrets, unfair competition, termination issues, executive employment agreements, independent contractor matters, and mass layoffs..
Our Orange County team frequently works with prominent national and international life sciences companies. The focus of our practices on life sciences companies allows us to provide integrated advice and counsel to clients seeking to commercialize their technology. Our office is defined by its role within the innovative atmosphere of the region and annually sponsors many local conferences and associations that focus on corporate growth, technology, and life sciences.
The 2022 U.S. News-Best Lawyers "Best Law Firms" survey recognized the Orange County office as Tier 1 in the area of Real Estate Law.
One lawyer from the Orange County office was listed among the 2022 Best Lawyers in America®, as well as one listed among the 2022 Best Lawyers: Ones To Watch.