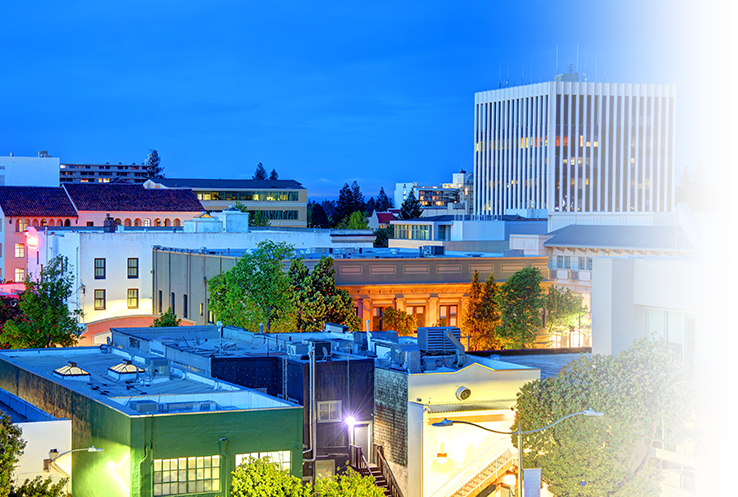 United States
Palo Alto
620 Hansen Way
Palo Alto, California 94304
United States of America
Our Palo Alto office is uniquely positioned to serve the fast-paced, highly technical, competitive, and global reaching business environment of the Silicon Valley.
Our lawyers boast degrees in scores of engineering and scientific disciplines, and are fluent in numerous languages — including Mandarin, Cantonese, French, Swedish, Polish, and German. We are intimately familiar with the special demands of working in one of the world's leading centers of innovation. We specialize in Intellectual Property (IP) Procurement and Portfolio Management, IP Litigation, Corporate, and Commercial Disputes.
Our clients include publicly and privately held high technology, software, internet, gaming, and social media companies; clean technology and renewable energy companies; biotechnology, medical device, and health care concerns; venture capital and private equity funds; and a host of other businesses. We also have an active practice representing foreign enterprises and investors in relation to their operations and investments in the Silicon Valley.
Palo Alto Intellectual Property lawyers represent clients with needs related to patents, copyrights, trademarks, and trade secrets — including IP strategy, procurement of IP assets, and enforcement of IP rights. Our Patent Litigators prosecute and defend cases in federal and state courts throughout the country, participate in proceedings before the United States Patent and Trademark Office and the International Trade Commission, and practice before the Federal Circuit Court of Appeals. We represent several of the Silicon Valley's premier technology companies, including those involved in computer hardware and software, gaming technology, electronics, internet, and other cutting-edge fields.
Our Trademark lawyers build and protect local and global brand protection programs, stopping infringers in the United States and critical markets around the world, and implementing strategies to prevent famous brands from becoming genericized and diluted. Our Trademark team has handled numerous opposition and cancellation actions before the United States Trademark Trial and Appeal Board and can leverage our firm's multijurisdictional expertise to our trademark clients' maximum advantage.
Our Corporate lawyers work with entrepreneurs and emerging growth companies, venture capital and private equity funds, and corporate investors to support one of the world's most innovative markets. We focus on business formations; equity, debt and project financings; mergers and acquisitions; and the commercialization of technology, both domestically and internationally, through strategic alliances, joint ventures, and licensing, distribution, and sales arrangements. The Palo Alto office's corporate clients are frequently companies that are either internationally focused or aspire to be global in the future, requiring a deep understanding of their business objectives and strategy as well as access that the firm provides to outstanding legal services abroad.