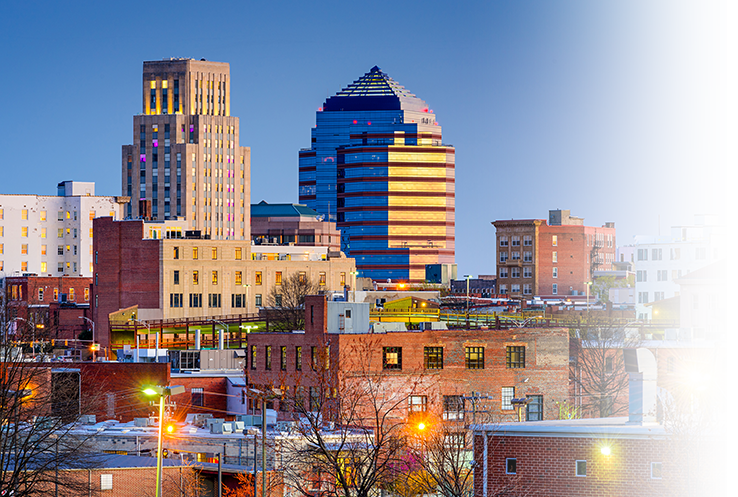 United States
Research Triangle Park
430 Davis Drive, Suite 400
Morrisville, North Carolina 27560
United States of America
Established in 2002, our Research Triangle Park office was formed to respond to the unique profile and legal needs of businesses located in the largest research park in the United States. Home to more than 200 companies, the Research Triangle Park's success reflects its strategic proximity in North Carolina to three world-class research universities, North Carolina State University, Duke University, and University of North Carolina at Chapel Hill.
Our Research Triangle Park office serves as the hub for one of the largest health care legal teams in the United States. Serving a national and international client base, our team provides legal and professional consulting services to a wide range of health care clients, including academic medical centers and research institutions, hospitals and health systems, pharmaceutical companies, clinical laboratories, long-term care facilities, accountable care organizations, clinically integrated networks, and numerous specialty providers. Our Health Care team assists clients on the full array of legal issues facing health care providers in an ever-changing and highly complex, regulated industry, including federal regulatory compliance matters, Medicare reimbursement and enrollment, government and internal investigations, and complex supply chain arrangements. In the area of life sciences, our lawyers serve a diverse client base, encompassing clinical research organizations, biotechnology, pharmaceuticals, diagnostics, health care, bio-manufacturing, agricultural sciences, medical devices, and information technology. Our legal services include assistance on mergers and acquisitions, joint ventures, corporate finance, development and research agreements, compliance audits, and privacy matters.
Our Food, Drugs, Medical Devices, Tobacco, and Cosmetics practice focuses on counseling corporations and individuals on all aspects of the U.S. Food and Drug Administration (FDA) regulatory and corporate matters, primarily in the area of pharmaceutical, medical device, tobacco, and food regulation, as well as related corporate transactional activities. We have represented clients before the FDA, the U.S. Drug Enforcement Administration, state departments of agriculture, and various state boards of pharmacy. We also have assisted clients with the preparation and filing of numerous drug, device and tobacco premarket submissions, and other regulatory filings as well as defended our clients in FDA enforcement actions such as warning letters and consent decrees. Our transactional experience includes negotiation and drafting of licensing, supply, distribution, and purchase agreements related to FDA-regulated products and pricing. Additionally, we represent pharmaceutical manufacturers on government price reporting, compliance, and contracting matters related to the Medicaid Drug Rebate Program, 340B, and Veterans Affairs regulatory programs.
Lawyers in our Research Triangle Park office also counsel clients with respect to public finance transactions. Our lawyers have extensive experience in guiding nonprofit hospital and continuing care retirement community clients through the tax-exempt bond issue process. Our lawyers have worked on public finance transactions that, in the aggregate, total over several billion dollars.
The North Carolina health care practice has received a Chambers USA Band 1 ranking for the past eight consecutive years
The 2021 Chambers USA Guide recognized the firm among leaders in North Carolina in the areas of Bankruptcy/Restructuring; Corporate/M&A; Environment; and Healthcare.
Three lawyers from the Research Triangle Park office were listed among the 2022 Best Lawyers in America®, as well as four among the 2022 Best Lawyers: Ones To Watch.