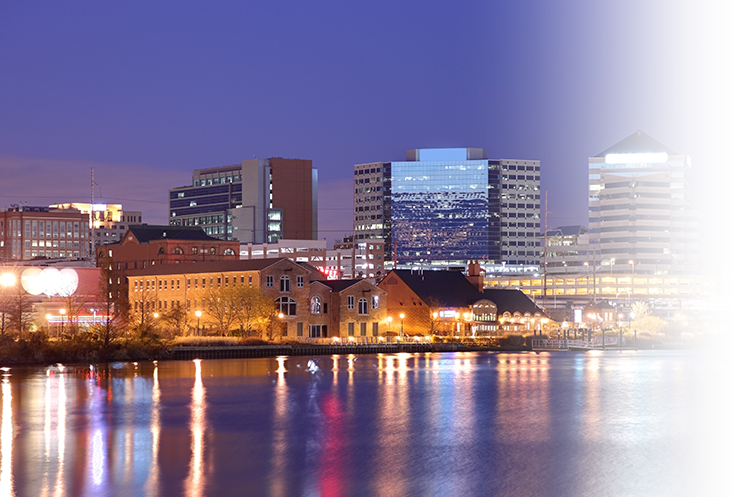 United States
Wilmington
600 N. King St., Suite 901
Wilmington, Delaware 19801
United States of America
Our Wilmington office was established to provide clients with an unmatched presence in Delaware, which is known as the US center for the formation of business enterprises.
Our lawyers have a comprehensive understanding of the state's business entities, namely limited liability companies, general and limited partnerships, and statutory trusts and corporations and their use in a wide range of domestic and cross-border corporate and commercial transactions. This robust experience is a crucial piece of our firm's global Corporate practice.
Our work encompasses a broad range of corporate and commercial transactions, including financings, securitizations, mergers and acquisitions, joint ventures, venture capital, private equity, hedge funds, real estate investment trusts, master limited partnerships, preferred securities transactions, insurance premium financing transactions, life settlement transactions, special purpose and bankruptcy remote structures, and debt refinancing.
With respect to mergers and acquisitions, we regularly advise corporations on hostile takeovers, proxy contests, asset sales, and other divestitures and business combinations, as well as on traditional private and public company mergers and acquisitions.
Our lawyers also have more than two decades of experience handling corporate litigation, commercial disputes, and intellectual property matters, and maintain a significant practice before Delaware's state and federal courts. We routinely appear before these courts on behalf of clients and are well versed in jurists' practices and processes.
We have extensive experience in both transactional and litigation matters, relating to the organization, operation, management, governance, dissolution, and restructuring of alternative entities, corporations, and captive insurance companies. Our team advises private and public corporations, and alternative entities on fiduciary and statutory obligations relating to directors, officers, general partners, managers, trustees, special committees, and significant equity holders.
We also regularly advise financial institutions and service providers in the many roles in which they serve, such as trustee, indenture trustee, collateral agent, servicer, backup servicer, escrow agent, securities intermediary, paying agent, and independent manager or director.
The Wilmington team also plays a significant role in Delaware law matters, both within the state and nationally. Our involvement includes serving on the Alternative Entities Subcommittee of the Delaware State Bar Association, which is responsible for drafting the state's preeminent partnership and limited liability company statutes, and serving on the Delaware Statutory Trust Committee of the Delaware State Bar Association, which is responsible for the drafting of the state's preeminent statutory trust statute. Our lawyers also hold several important leadership positions within the American Bar Association's Business Law Section.
The 2023 Chambers USA guide recognized the firm among leaders in Delaware in the area of Corporate/M&A: Alternative Entities.
The Legal 500 Asia Pacific 2023 edition recognized the firm in the category of Corporate and M&A: Foreign Firms as a Firm to Watch.
The U.S. News-Best Lawyers® "Best Law Firms" 2023 report recognized the Delaware office as a Tier 1 firm in the area of Corporate Law.
Five lawyers from the Wilmington office were listed among the 2024 Best Lawyers in America®.