Our commitment to diversity and inclusion is a core value that motivates and inspires our team.
As a global law firm with more than 45 offices on five continents, we have built a workplace that is intrinsically diverse in experiences, perspectives, and ideas. We believe we build better teams, forge better client relationships, and provide better service because of our diverse, collaborative team of professionals. We seek and welcome the talents of those from different walks of life and cultural backgrounds. These are the threads that make up the fabric of our firm.
We pledge to listen, be educated, take action, and work together to help in the fight to end inequality and foster a more inclusive society.
Leading By Example
A firm's culture is directly influenced by its leadership. Our Management Committee actively promotes global diversity and inclusion as a top priority, as demonstrated by:

Our lawyers and allied professionals around the world contribute to the important work we are doing to advance diversity and inclusion. We recognize that much work remains to be done and much more progress is required on many fronts. For this reason, we encourage everyone to get involved in any way that inspires them, whether by continuing to educate yourself, engage in challenging conversations, or work alongside clients and one another in the community. We take these steps as a firm to better understand our shared history and to meaningfully improve the outlook for our shared future.
Leadership Accountability
The firm launched the internal Diversity Leadership Pledge in 2021 to empower our Office Managing Partners (OMPs) and Practice Area Leaders (PALs) to be role models for diversity and inclusion. The Pledge focuses on strengthening the pipeline, representation, and development of diverse lawyers across our platform.
Global Diversity Hours Policy
The firm offers non-billable, credited hours to all lawyers for their time spent towards diversity and inclusion. The policy encourages our lawyers to have meaningful participation in diversity and inclusion efforts both within and outside the firm for the benefit of K&L Gates, its clients, and all of its constituents.
Mansfield Rule 5.0
We are among the leading law firms to have achieved Mansfield Rule certification in Diversity Lab's latest round of its program. The certification recognizes firms that "have demonstrated an unwavering commitment to diversity, equity, and inclusion and are making meaningful progress on diversifying law firm leadership."
The initiative measures whether law firms have affirmatively considered at least 30% women, racially/ethnically diverse lawyers, LGBTQ+ and differently-abled lawyers for leadership and governance roles, equity partner promotions, formal client pitch opportunities, and senior lateral positions. The goal of the Mansfield Rule is to boost the representation of historically underrepresented lawyers in law firm leadership by broadening the pool of candidates considered for these opportunities.
Educating Ourselves
We developed a robust educational toolkit containing a curated collection of resources such as articles, books, podcasts, and films to help individuals learn more about the compound subject of racism.
Listening to Authoritative Voices
Launched in 2020, our firmwide speaker series, Conversations About Race, focuses on the lingering effects of inequality and systemic racism in our society, and the importance of diversity and inclusion. Thousands of stakeholders at the firm have listened and learned from our guest speakers, making this series the most well-attended web event this firm has ever held.
Past notable speakers include:
Derrick Johnson, President and CEO of NAACP
Dr. Harry L. Williams, President and CEO of Thurgood Marshall College Fund
Honorable Bernice B. Donald, U.S. Court of Appeals for the Sixth Circuit
Chief Justice Cheri Beasley, Supreme Court of North Carolina
Dean Kevin R. Johnson, UC Davis School of Law
Reverend James M. Lawson, Civil Rights Movement activist, professor and minister
Clarence Dixon, Executive Director, Global Head of Loan Services and Head of UK D&I Committee of CBRE
Kevin Jennings, CEO of Lambda Legal
Professor Rajmohan Gandhi, grandson of Mahatma Gandhi, author, historian, biographer, and journalist
Similarly, the firm hosts ongoing conversations with subject matter experts and prominent clients on gender inequality in the legal industry.
Implementing Bias Training
The Diversity and Inclusion team actively seeks feedback on areas of interest and areas of improvement in minimizing the impact of bias in the workplace from our lawyers and allied professionals. Currently, the firm offers the following trainings:
Unconscious Bias
Creating an Inclusive Culture, the next iteration to unconscious bias training
Interviewer Bias
We conduct a program of "stay interviews" with associates. These interviews focus on learning what the firm can do to keep associates engaged and integrated with the firm, and to identify any potential issues that might affect their decision to stay a part of our team. We believe candid input from associates is critical to determine where we should focus our efforts to ensure the most significant impact on our engagement and retention strategy.
Pathway to Success
Launched in 2020, we partner with Ms. JD to offer a 12-week business training and client-engagement program called Pathway to Success. The program focuses on high performing, experienced women associates and offers tailored market-facing training and exposure around business and market engagement for their advancement and career growth.
Offering live modules from in-house counsel speakers, we recognize that providing access to the philosophies and views of a diverse group of in-house counsel regarding effective strategies and best practices for business development and client engagement is critical on the path to partnership.
Ms. JD is a nonprofit, 501(c)(3) nonpartisan organization dedicated to the success of aspiring and early career women lawyers. It was founded at Stanford Law School in 2006 by a group of female law students from Boalt Hall (UC Berkeley), Cornell, Georgetown, Harvard, NYU, Stanford, UCLA, UT Austin, the University of Chicago, the University of Michigan, the University of Virginia, and Yale. Today, Ms. JD is governed by a volunteer Board of Directors comprised of law students and recent graduates and supported by a small group of independent contractors.
Mentorship Programs
We regularly partner with clients and external organizations to offer a wide variety of mentoring programs for our diverse lawyers. We also offer our own formal and informal mentoring and coaching programs that are intently tailored to the various diverse groups among our lawyers. These programs help diverse lawyers advance into partnership and leadership roles at the firm.
How We Approach Recruitment
Our recruiting practices reflect our commitment to equity, diversity, and inclusion. We maximize every opportunity to diversify our candidate pool and to ensure that every candidate we interview understands and honors our firm's values. We maintain this high standard of inclusive recruitment through several approaches:
Participation in and certification of Mansfield Rule
Deliver interviewer bias training to all lawyers and senior management
Implementation of Diverse Leadership Pledge
Recruit at several Historically Black College and Universities (HBCU) law schools
Continue our commitment to key national and local recruiting events and programs
Provide an inclusive voluntary self-identification demographic and disclosure form that recognizes identities beyond the standard EEOC race and sexual orientation and gender identity categories
Partner with external recruiting firms to further diversify our candidate pool and promote inclusive recruiting
1L Diverse Programs
We are devoted to creating and sustaining pipeline programs aimed at increasing the pool of diverse talent. The firm regularly participates in a variety of programs and partnerships to attract and support top legal talent from wide-ranging backgrounds and is a sponsor of and/or participant in several diversity-related events and organizations.
One of our notable 1L diverse programs is the K&L Gates Power of Partnership program. The program offers first-year law school students a unique opportunity to experience legal work at both a law firm and an in-house setting. The program forges deeper bonds between our firm and client partners while providing meaningful learning opportunities for first-year law students, all with the end goal of promoting a more diverse and inclusive workforce.
Please click here to learn more about our 1L Diversity Fellowship programs or contact Catherine Clement, Director of Legal Recruiting.
Awarded a 100% Score in the 2022 Corporate Equality Index
For the 12th consecutive year, the Human Rights Campaign awarded our firm a 100 percent score in the organization's 2022 Corporate Equality Index (CEI), and named the firm a "Top Law Firm for Equality."
Recognized as a Top Performer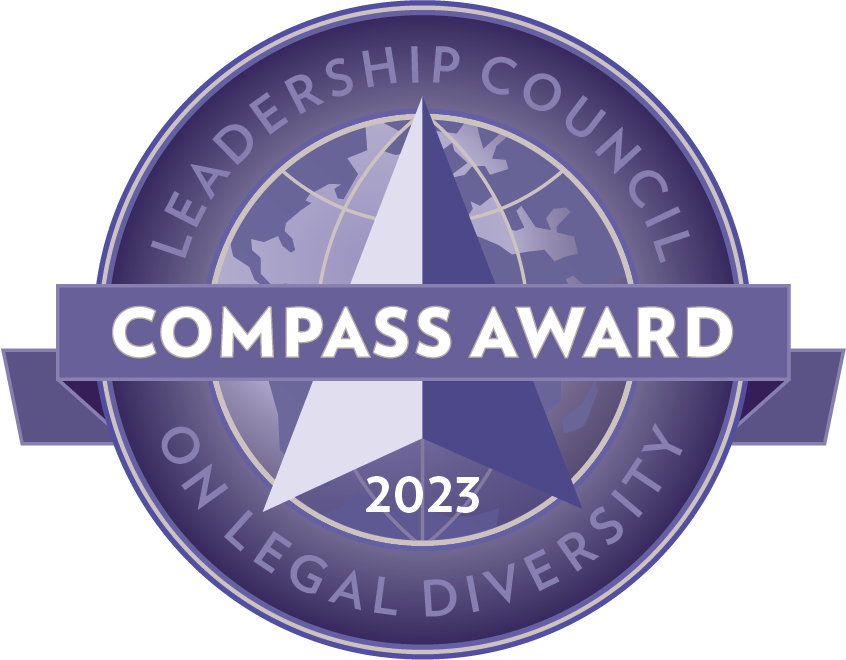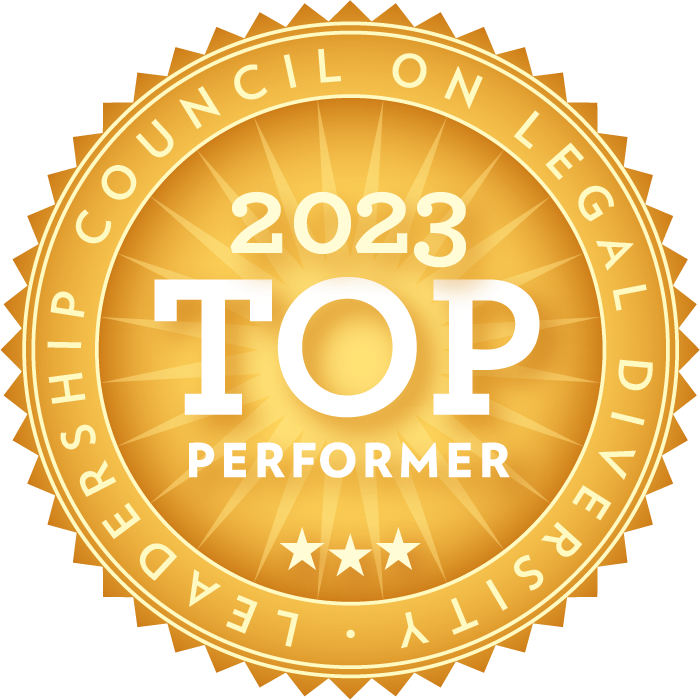 We have been recognized with both the 2023 Top Performer and Compass Award designations from the Leadership Council on Legal Diversity (LCLD). These distinctions recognize organizations and law firms with the highest level of engagement with LCLD, signaling a commitment to building more diverse organizations and a more inclusive legal profession.
Awarded Gold Standard Certification by the Women in Law Empowerment Forum
Our global law firm has been awarded a United States Gold Standard Certification by the Women in Law Empowerment Forum (WILEF) for the eleventh time, recognizing the high levels of success by the firm's women as partners and leaders.
Recognized as a "Best Place to Work for Disability Inclusion"
Our global law firm has been named one of the "Best Places to Work for Disability Inclusion" in the 2023 Disability Equality Index (DEI) by Disability IN. We are one of only seven law firms to achieve this distinction.
Microsoft's Law Firm Diversity Program
We were honored as a top achiever in advancing diversity within the legal profession by Microsoft's Law Firm Diversity Program, tying for first place for our work in increasing diversity across three key areas: the firm's overall partnership and leadership, among Microsoft's relationship partners, and on Microsoft's client matters.
Chevron's Law Firm Diversity Awards Program
We were recognized by longtime client Chevron U.S.A. for our commitment to inclusion and diversity at Chevron's annual law firm diversity awards program. The award recognized Chevron law firm partners that have distinguished themselves through their commitment to diversity in the legal industry and by fostering an inclusive work environment.
Lockheed Martin Corporation's Diversity Awards Program
We were recognized by Lockheed Martin Corporation for our excellence in diversity and inclusion. The honor was based on the strength and diversity of the client's outside legal teams, including the percentage of minority and female timekeepers working on the client's matters. This was the first time an outside law firm had been recognized for excellence in the area of diversity and inclusion.
Conversations About Race
As a firm, we reject racism and social injustice.
As a firm, we reject racism and social injustice. We believe that education is key to activate change; therefore, we are actively hosting a speaker series titled, Conversations About Race to convene voices around diversity.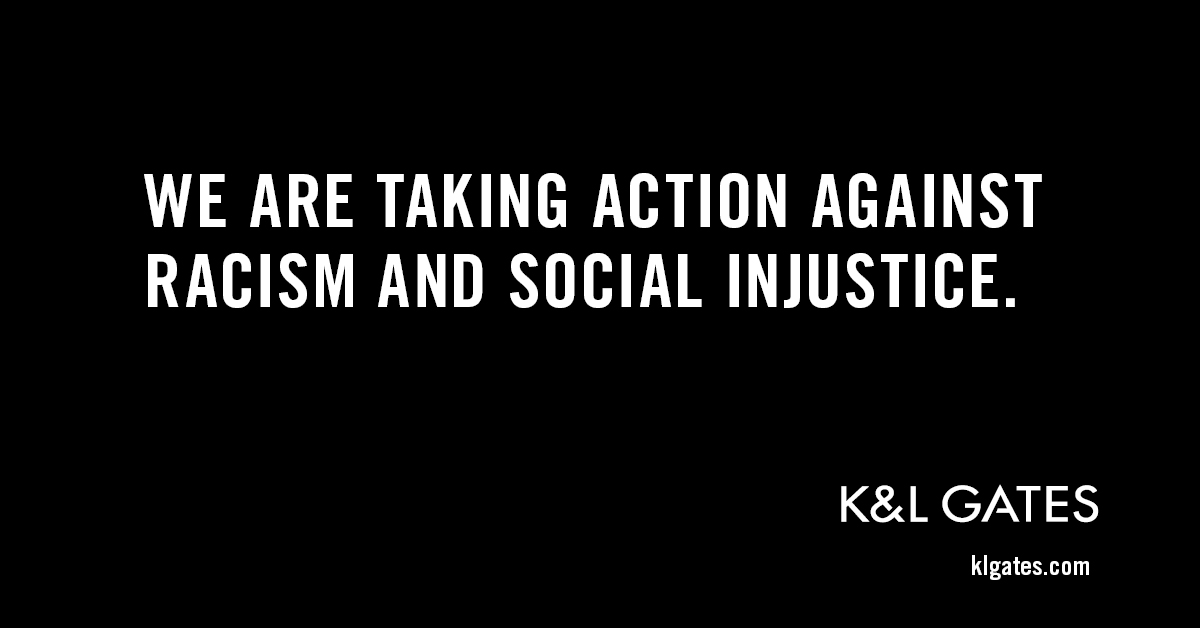 WE PLEDGE TO FOLLOW THE MANSFIELD RULE
As part of our ongoing commitment to increasing diversity in our ranks, we have joined the 117 law firms that have pledged to adopt the Mansfield Rule 4.0. To achieve this certification by Diversity Lab, at least 30% of leadership candidates must be from historically underrepresented groups, including women, lawyers of color, LGBTQ lawyers, and lawyers with disabilities.
Read more