K&L Gates Receives TrustLaw Impact Award for Role in Pre-Trial Detention Survey
17 May 2023
K&L Gates has been recognized with the Thomson Reuters Foundation's TrustLaw Impact Award for its global pro bono work on a pre-trial detention survey with the Commonwealth Human Rights Initiative. The Impact Award recognizes outstanding legal research projects that have had demonstrable change and significant outcomes for the work done by the pro bono client, for example, within their community, for the beneficiaries they serve, within legal frameworks, or on the issues on which they work.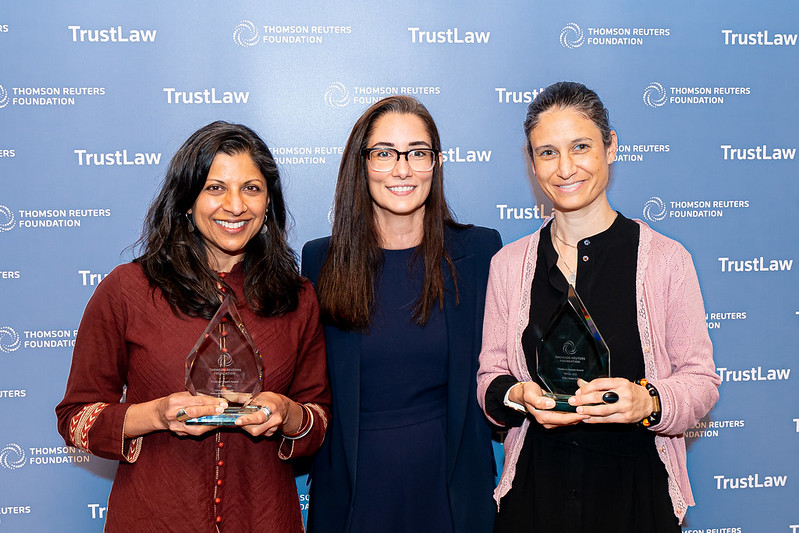 The firm's role in the project involved working with local counsel and conducting desk-based legal research on pre-trial detention in almost four dozen Commonwealth countries. The research was used to prepare a report that was presented in connection with the Commonwealth Heads of Government Meeting in Rwanda last summer.
The K&L Gates team that worked on the project was led by Singapore partner Raja Bose, London special counsel Camilla de Moraes, and Singapore senior associate Robert Houston. The TrustLaw Awards were presented at an event on 16 May in London.
Amy Groff, vice chair of K&L Gates' firmwide pro bono committee, said: "We are honored to receive this award and appreciative of the local counsel around the world who collaborated with us on this important work. It was a unique opportunity to come together to support the Commonwealth Human Rights Initiative's critical efforts to safeguard the rights of pre-trial detainees."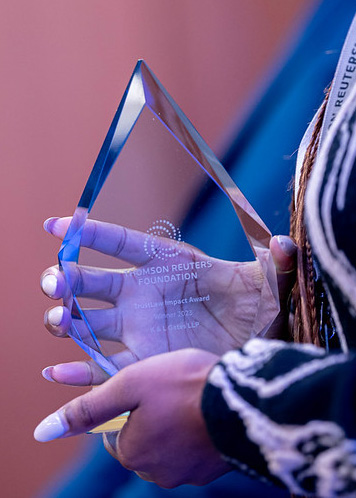 K&L Gates' Global Managing Partner Jim Segerdahl stated: "We are delighted to have acted as the coordinating law firm on this significant project, which serves as another terrific example of our firm's pro bono commitment to justice both at the individual and global levels, and to see our lawyers and firm recognized with this award. We congratulate and thank our lawyers and the many others with whom they worked across the globe on this initiative, and also thank TrustLaw both for involving us in, and recognizing our efforts on, this meaningful legal matter."
The Thomson Reuters Foundation annual TrustLaw Awards recognize remarkable pro bono projects undertaken by legal teams with NGOs and social enterprises around the world through the TrustLaw service. Since 2010, TrustLaw has facilitated almost 9,000 connections between its 7,000 members, who work together to protect media freedom, advance human rights and foster inclusive economies across the globe.
Read more about the project and the impact it is already having here.
Pictured in first photo (left to right): Commonwealth Human Rights Initiative's Sneh Aurora, TrustLaw's Carolina Henriquez-Schmitz, and Camilla de Moraes
Photo credits: Thomson Reuters Foundation - Telling Photography Ltd
K&L Gates is a fully integrated global law firm with lawyers located across five continents. The firm represents leading multinational corporations, growth and middle-market companies, capital markets participants and entrepreneurs in every major industry group as well as public sector entities, educational institutions, philanthropic organizations and individuals.