Changes to Casual Employment and Offsetting Arrangements Under The Fair Work Act
Labour, Employment, and Workplace Safety Alert
The Morrison Government's first major workplace reform Bill was introduced into Federal Parliament on 9 December 2020 and has resulted in one significant reform to casual employment laws.
The amendments will take effect after receiving Royal Assent, which will be within 10 working days of the Bill passing through Parliament on 22 March 2021.
The key reforms to casual employment are outlined below. Additionally, the withdrawn amendments have also been summarised, in anticipation that the Coalition Government may yet pursue these changes in the future.
Click here for a PDF of the key reforms or read below:
Casual Employment
The amendments to the Fair Work Act contain a framework designed to provide more certainty for employers and casual employees.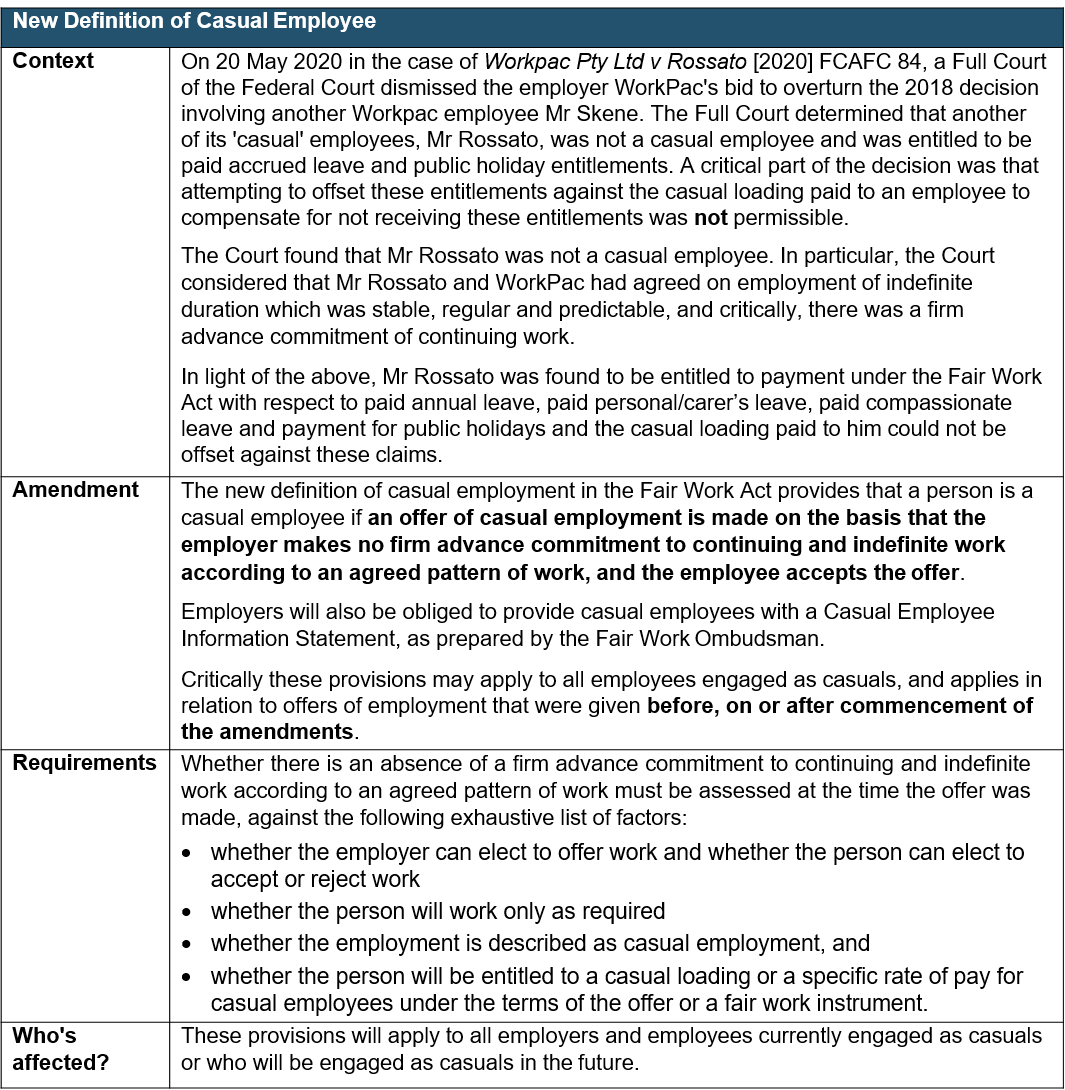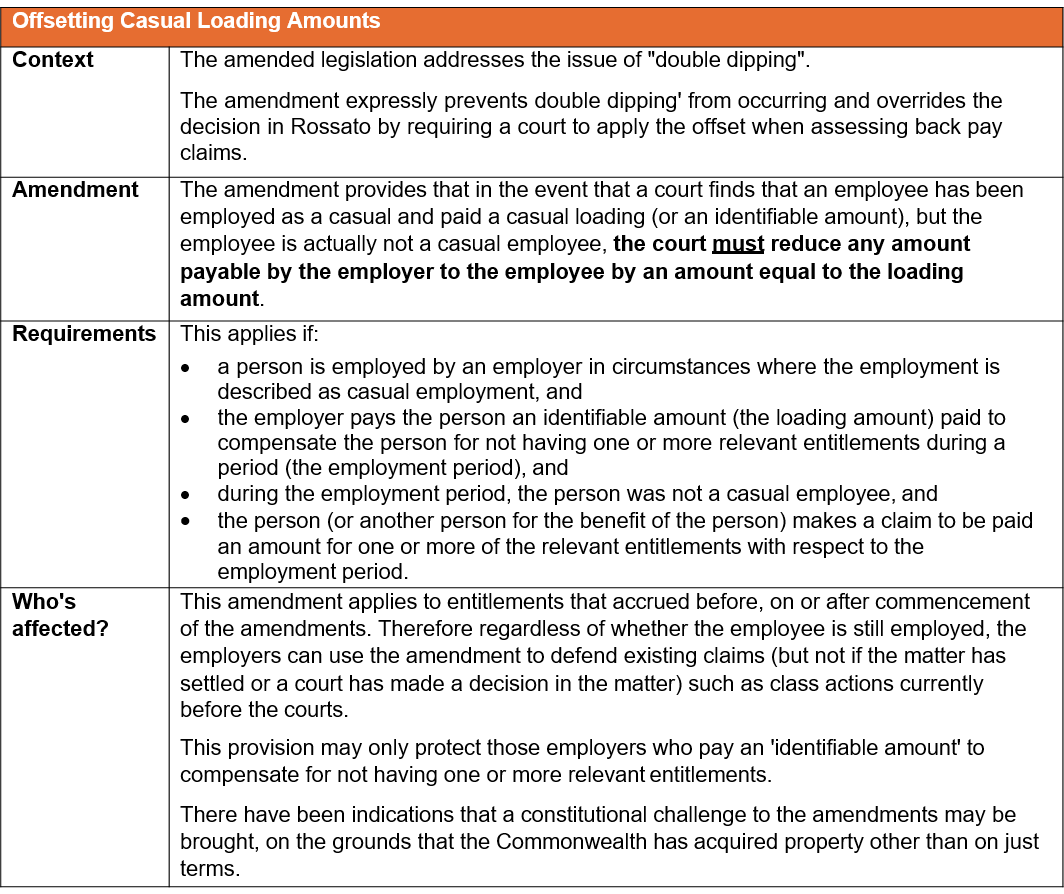 Withdrawn Amendments
The following amendments have now been withdrawn from the legislation:
Changes to the Better Off Overall Test (BOOT) providing that circumstances specifically including the impact of COVID-19 may be a reason in themselves for an enterprise agreement not being contrary to the public interest.
Changes to part-time employment to make it easier for part-time employees to work additional hours or days without receiving overtime payments under awards.
Proposed 'flexible working directions' to allow employers to direct employees to perform any duties within their skill and competency.
Changes to the enterprise bargaining process to introduce less rigidity in whether the BOOT test is met; determining who can vote during a ballot to approve an agreement; the capacity of franchisee employers to become part of an existing enterprise agreement; and the expiry of pre-Fair Work Act EBAs.
Extending the length of Greenfields Agreements for up to eight years that cover major projects (+AU$250 million if deemed significant or otherwise +AU$500 million).
Strengthening compliance and enforcement, powers and penalties of the Fair Work Ombudsman.
What Actions Employers Should Take Now?
Existing casual employment contracts and pro forma casual contracts should be reviewed against the new definition, to ensure that their employees are correctly characterised.
Further, employers should review which of their casual workers are eligible for casual conversion, in preparation for making offers and responding to requests regarding the new provisions.
The Bill provides a transition period of six months for employers of existing casual staff at the time of commencement of the Bill, meaning employers should review the appropriateness of the allocation of employees as casuals and where required make offers of part or full time employment.
This publication/newsletter is for informational purposes and does not contain or convey legal advice. The information herein should not be used or relied upon in regard to any particular facts or circumstances without first consulting a lawyer. Any views expressed herein are those of the author(s) and not necessarily those of the law firm's clients.