National Summit for Middle Market Funds, hosted by the Small Business Investor Alliance
Location:
Palm Beach, Florida
Middle market private equity's signature event, the National Summit for Middle Market Funds is designed to inspire, educate, and celebrate the industry. The National Summit offers the lower middle market a unique environment to connect with fund managers, limited partners, investment bankers and select service providers. The conference also features the Small Business Investor Alliance's one-of-a-kind GP/LP matchmaking opportunity, CapitaLinx.
K&L Gates' private funds team comprises more than 50 lawyers and has decades of experience representing private equity and private credit funds (including SBICs) and their limited partners.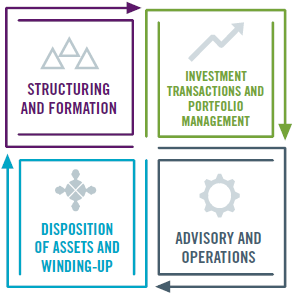 We take a lifecycle approach by working with funds and their investors from initial formation through their investment periods and beyond.
We partner with our clients to provide practical, business-oriented legal solutions for their most significant transactions (and their routine ones) and assist them with their portfolios from initial investment through ultimate disposition, including both successful and distressed situations.
Small Business Investor Alliance