Offshore Wind Handbook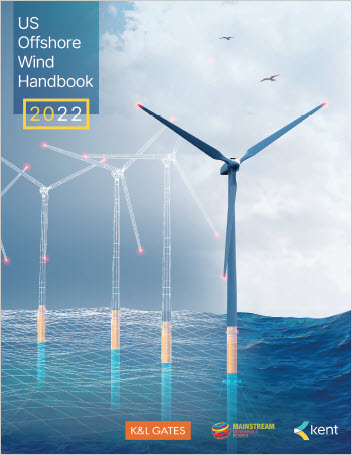 The U.S. offshore wind market has surged in growth over the last few years, bolstered by the U.S. government's commitment in 2021 to increase offshore wind lease capacity as well as the Biden Administration's declaration that the United States will commit to achieving net zero by 2050. At the same time, the focus in offshore wind has widened to include the Eastern Seaboard, the Gulf of Mexico, and the West Coast. This expansion has been due, in part, to state action, for example, California's enactment of AB 525 in September 2021, which mandated that the California Energy Commission create a plan for offshore wind development in federal waters, and Oregon's HB 3375, which created a task force to achieve 3GW of offshore wind by 2030. Of course, American progress follows banner years in Europe, which provide useful instruction and lessons learned. The 2022 Offshore Wind Handbook explores these topics and more, and outlines some of the challenges and key issues facing the market to help investors and developers build a leading position in the U.S. offshore wind market.
This edition of the Offshore Wind Handbook is a collaboration of several K&L Gates practice areas, Mainstream Renewable Power, a leading global renewable energy company that develops, builds, and operates renewable energy plants, and Kent plc, a privately owned international integrated energy services partner backed by Bluewater that delivers sustainable and innovative engineering services and project delivery solutions for the oil and gas, industrial, renewables and low carbon industries.
To view the 2022 Offshore Wind Handbook, click here.
This publication/newsletter is for informational purposes and does not contain or convey legal advice. The information herein should not be used or relied upon in regard to any particular facts or circumstances without first consulting a lawyer. Any views expressed herein are those of the author(s) and not necessarily those of the law firm's clients.