Steven C. Sparling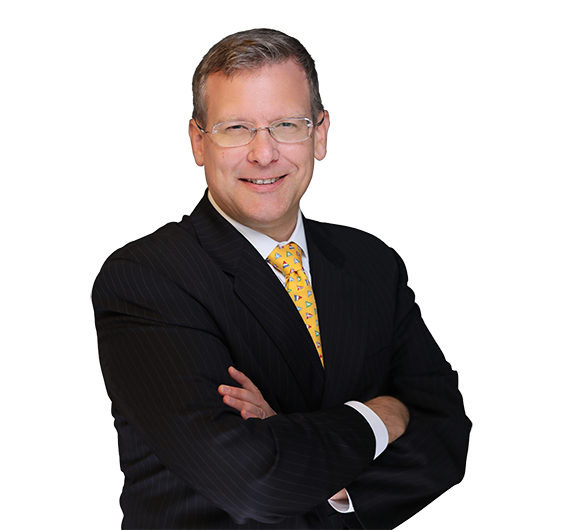 Steven C. Sparling
Practice Area Leader - Energy, Infrastructure, and Resources
Steven Sparling is a Practice Area Leader – Energy, Infrastructure, and Resources and a partner in the firm's Washington, D.C., and Houston offices. He has a comprehensive understanding of the global renewable fuel, LNG, and oil industries—legal, operational, and commercial. He has represented clients in connection with the strategic assessment, project development, and optimization of over 40 projects in Africa, the Americas, Asia, Australia, and Europe. Prior to practicing law, Steven served as an officer in the U.S. Navy aboard the USS Barry (DDG 52).
In addition, he works proactively to advise on offshore wind projects, charterparties, marine operations, marine services agreements, tug services agreements, risk management and liability issues, safety and oil spill preparedness, as well as compliance matters involving U.S. anti-boycott laws, sanctions programs, customs, trade classifications, and Jones Act requirements.
His clients include national oil companies, international oil companies, oil and gas marketers, utilities, multinational power companies, financial institutions, project developers, project operators, and shipping companies.
Prior to joining the firm, Steven was a member of the energy and environmental practice group at a Washington, D.C. law firm. Prior to practicing law, he served as an officer in the U.S. Navy aboard the USS Barry (DDG 52).
The Best Lawyers in America® for Energy Law (2016-2020, and 2022)
Member, Association of International Petroleum Negotiators
Member, Society of Petroleum Engineers
Speaker, "A fireside chat on N American LNG development with K&L Gates," GS Energy Series, Teleconference, (18 July 2022)
Speaker, "LNG and U.S. Trade Developments," Bank of America Merrill Lynch, Teleconference, (20 April 2018)
Speaker, "Contracts and Offtake Agreements: A Legal View," Bank of America Merrill Lynch U.S. LNG Prospects Conference, New York, (9 March 2018)
Speaker, "US Infrastructure Cooperation | US Energy / Infrastructure Investment Opportunities Analysis," Beijing, (18 April 2017)
Speaker, "LNG Shipping & Spot Marketing," New York, (22 June 2016)
Speaker, "Taming Price Review Clauses: Lessons from the Transactional and Arbitration Battlefields," LNG18 (15 April 2016)
Speaker, "EPC Contracting Issues in the Oil & Gas Industry," Houston (2 November 2015)
Speaker and Moderator, International Oil and Gas Seminar (21 October 2014)
Speaker, Workshop on Structuring, Negotiating and Managing LNG Projects, Tanzania (13 October 2014)
Speaker, Seoul LNG Seminar (25 March 2014)
Speaker, Tokyo LNG Seminar (10 September 2013)
Speaker, "US LNG Exports – Impacts on Alaska and Beyond" K&L Gates Second Annual Alaska Oil & Gas Conference (10 July 2013)
Speaker, "Europe at a Crossroads: What does the Future Hold for European LNG?" 13th Annual World LNG Summit (27-30 November 2012)
Speaker, "Floating LNG: Commercial and Technical Drivers for Liquefaction and Regas Projects," 12th Annual World LNG Summit (14-17 November 2011)
Speaker, "New Directions in Liquefaction, from the LNG 'Hub' to Offshore Liquefaction," 2011 Offshore Asia Conference (29-31 March 2011)
Speaker, "Multiple User LNG Terminal Insights" CWC World LNG Summit (29 November - 2 December 2010)
Chair, "Global LNG Suppliers Speak Out: Last Resort or Saving Grace? – Supply to the Americas Panel," and Speaker, "Commercial and Operational Challenges of Floating Liquefaction and LNG Regasification Workshop," LNG Americas Summit (16-18 March 2010)
Additional Thought Leadership Pages
Contributor, "LNG Arbitrations" in "The Guide to Energy Arbitrations – Fifth Edition," Global Arbitration Review (GAR), August 2022
"The European Commission Approves an Energy Security Package Emphasizing Infrastructure Development and LNG Imports," Pratt's Energy Law Report, May 2016
"Taming Price Review Clauses: Lessons from the Transactional and Arbitration Battlefields," LNG18, April 2016
Ocean Tanker Transport in 8 Energy Law and Transactions ch. 86 (David J. Muchow & William A. Mogel eds.), 2014
Co-author, "Marine CNG Opens Alternate Production, Delivery Options," Oil & Gas Journal (February 23, 2009)
Author, "LNG Firms Struggle With Investments in Volatile Market," Oil & Gas Journal (December 18, 2008)
Co-author, "Successful European Terminal Projects Must Run Regulatory, Commercial Gauntlets," LNG Observer (April/June 2007)
Co-author, "Criteria Regs Reduce NIMBY Safety Fears," Oil & Gas Journal (September 11, 2006)
Additional News & Event Pages