Experienced Lawyers
If you are seeking an environment that supports your professional and practice development, that is highly collaborative and collegial, and where you can accomplish important and impactful work across numerous practice areas and global jurisdictions, then we invite you to explore a career at K&L Gates.
Opportunities are available for talented visionaries at all levels of experience. View our current openings to learn more and submit your application. If you have questions about the application process, please contact the Regional Recruiting Manager for your location of interest, but please note we are not able to accept resumes or applications via email.
School / University Alumni
Find connections from your alma mater.
Search
FAQs
Want to learn more about what it is like to practice law at K&L Gates? Browse these frequently asked questions.
VIEW
Corporate Social Responsibility
Our commitment to diversity and inclusion, pro bono, and community outreach is woven into our DNA.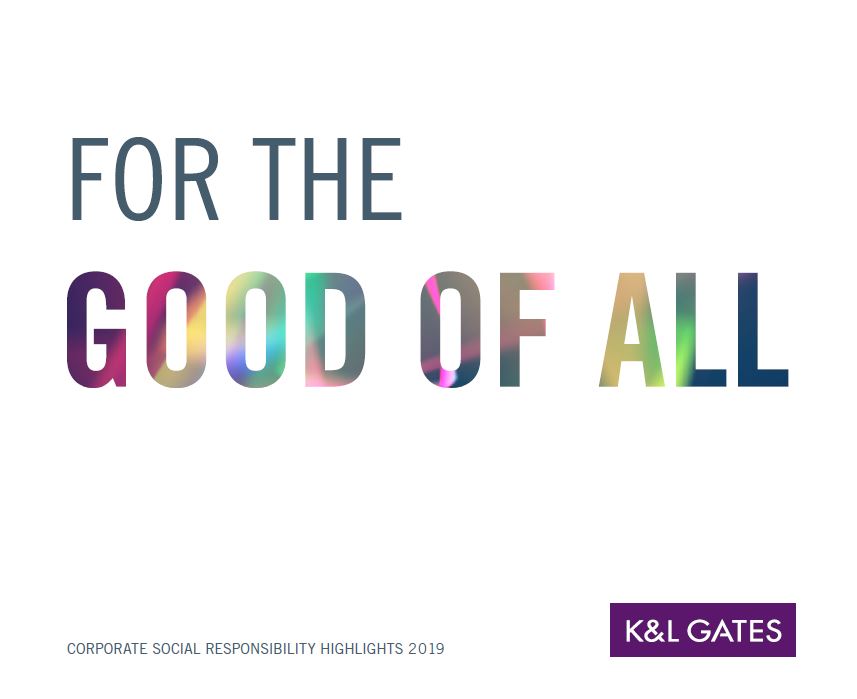 Read our CSR Report
We take great pride in providing clients with a global perspective on a wide range of legal matters. But we also believe that personal success and satisfaction depend on more than legal work and include the things that make your day-to-day life meaningful.
Diversity and Inclusion
A top priority at the firm, our firmwide Diversity and Inclusion and Women in the Profession committees have fueled many initiatives both inside and outside the firm. Their efforts have benefited those of different age groups, genders, identities, races, and cultural backgrounds. Learn more about our commitment to diversity and inclusion.
Pro Bono
We actively encourage our lawyers to provide pro bono legal representation and to participate in other charitable, community, educational, and professional activities. Learn more about our engagement in pro bono services.
Develop and Thrive
We have developed and maintain numerous programs to help our lawyers develop their skills and thrive personally and professionally. Learn more about our other initiatives and resources.