Matthew J. Norton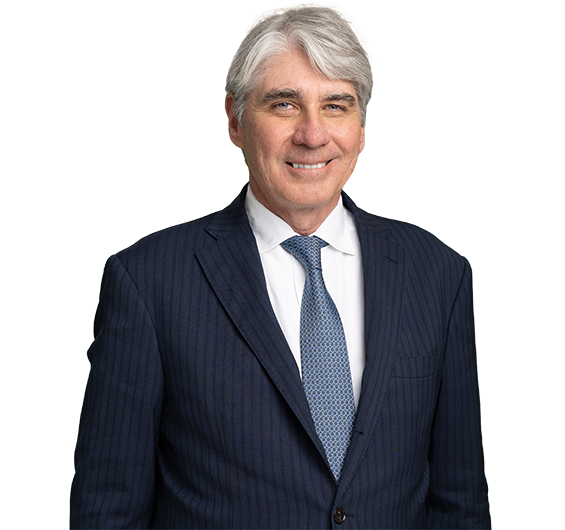 Matthew J. Norton
Lead Practice Area Leader - Real Estate
Matt Norton maintains an international practice and concentrates his practice in the areas of corporate and real estate related transactions and financings, cross-border investment, and commercial and residential real estate development, with a particular focus on resort and hospitality transactions and projects. He has recently or is currently assisting clients with the sale, acquisition, development, repositioning, and/or financing of projects in the United States, Caribbean, Latin America, Europe, Middle East, and Asia.
Matt is the lead practice area leader for real estate. He is a founding partner of the firm's Charleston, SC office and spearheads the firm's global resort, hospitality and leisure practice area. He also chairs the firm's Caribbean practice affinity group and has worked extensively throughout Latin America and the Caribbean basin.
Matt regularly represents clients in structuring and documenting resort, urban, and other planned and mixed-use communities, which may include condominiums, condo hotels, shared ownership products, private clubs, golf courses, hotels, beach amenities and clubs, marinas, spas, and public use spaces.
Matt has significant experience working in hotel law, including the preparation and negotiation of hotel management agreements, franchise and license agreements, along with handling the sale, acquisition, and financing of hotels.
Additionally, Matt has extensive experience working with public REITS and has handled a significant amount of transactional and development work for both a publicly traded golf REIT and publicly traded medical office REIT.
Matt is included in Chambers and Partners USA: America's Leading Lawyers, Woodward/White's The Best Lawyers in America, South Carolina Super Lawyers list, and has maintained a Martindale Hubbell AV Rating since 2001. He has also been the author of the South Carolina chapter of the Chambers Real Estate USA Regional Guide since 2019.
Matt is also very active in the Urban Land Institute where he is currently a member of the ULI South Carolina Governance Committee and Vice Chair of the ULI Recreational Development Council (Red Flight), a national product council focusing on the resort real estate and hospitality industries. Further, he is a founding Advisory Board Member of the HVS Caribbean Hotel Investment Conference and Operations Summit (CHICOS) and has extensive experience working on resort and hotel projects throughout the Caribbean.
Matt is a graduate of Dartmouth College and the University of South Carolina School of Law, where he was the Editor in Chief of the South Carolina Law Review.
Recent editions of Chambers and Partners USA have stated that Matt "is well respected for his work in the hospitality resort area, and maintains an impressive global commercial real estate practice. Clients agree that he is "always up to date," and note that he is "very responsive and always willing and able to help." "He really gives great advice. He has a very good understanding of what is in the best interest of clients, and fights for what we may need for the future." Finally, a client noted that his qualities include "extensive subject matter expertise, responsiveness and efficiency."
Recognized in The Best Lawyers in America® for Construction Law, 2024
Recognized in The Best Lawyers in America® for Real Estate Law, 2007-2024
Recognized in Chambers USA in Real Estate Law, 2011-2023
Named to the South Carolina Super Lawyers list in Real Estate, 2010, 2014-2021
Martindale Hubbell AV Rating since 2001
Member, Urban Land Institute South Carolina Governance Committee, 2016-2021
Member, Urban Land Institute South Carolina Management Committee, 2010-2015
Chairman, Urban Land Institute South Carolina Coastal Division, 2010-2013
Vice Chair, Urban Land Institute Recreational Development Council (Red Flight), Member since 2009
Member, Urban Land Institute South Carolina Capital Markets Conference Advisory Board, 2009-2021

Conference Chair, 2009-2019

HVS Caribbean Hotel Investment Conference and Operations Summit (CHICOS), 2011-2021

Member, Board of Advisors, 2011-2021
Chair, Task Force called "Improving Legal Infrastructure to Promote Development in the Caribbean Region," 2012-2014
Moderator, HVS Caribbean Hotel Investment Conference and Operations Summit - "Hospitality Leader One-on-One Interviews, Part 1 & 2," Punta Cana, D.R., 2022
Moderator, ULI 9th Annual Capital Markets Program: Fireside Chat with Charles P. "Buddy" Darby, III, The Sanctuary Hotel, Kiawah Island, SC, 2017
Panelist, HVS Caribbean Hotel Investment Conference and Operations Summit - "Guide for First Time Developers in the Caribbean," San Jose, Puerto Rico, 2016
Moderator, ULI 8th Annual Capital Markets Program: Return of the Second Home Resort Market, The Sanctuary Hotel, Kiawah Island, SC, 2016
Panelist, "K&L Gates Real Estate Breakfast Seminar - Global Real Estate Trends, Brexit and Opportunities for 2016/2017," K&L Gates - London, September 2016
Moderator, HVS Caribbean Hotel Investment Conference and Operations Summit - "General Session: Caribbean Countries in Focus - Investment Opportunities in the Region," San Jose, Puerto Rico, 2015
Panelist, ULI 2015 Spring Conference - Recreational Development Council (Red Flight: "Hot Legal Topics and Trends in Recreational Development," Houston, TX, 2015
Speaker, Hospitality Law Conference, "Opportunities for the Hospitality Industry in Cuba," Houston, TX, 2015
Panelist, THINConference, The Hotel Investment Networking Conference - "Branding Strategies and the Franchise Agreement," Chicago, IL, 2014
Moderator, HVS Caribbean Hotel Investment Conference and Operations Summit - "Lessons Learned: Developers' Edition," Punta Cana, D.R., 2014
Moderator, ULI 5th Annual Capital Markets Program: Trends in the Housing Market, The Sanctuary Hotel, Kiawah Island, SC, 2014
Moderator, ULI Fall Conference - Recreational Development Council (Red Flight): Capital Markets Panel, New York, NY, 2014
Panelist, HVS Caribbean Hotel Investment Conference and Operations Summit - "Overcoming Caribbean Legal Challenges," Punta Cana, D.R., 2013
Moderator, ULI 4th Annual Capital Markets Program: Capital Comeback - Hospitality Panel, The Sanctuary Hotel, Kiawah Island, SC, 2013
Moderator, HVS Caribbean Hotel Investment Conference and Operations Summit - "Capital Market Outlook - Debt and Equity," Nassau, Bahamas, 2012
Panelist, HVS Caribbean Hotel Investment Conference and Operations Summit - "Caribbean Lodging Industry—Innovation Required," Nassau, Bahamas, 2011
Additional Thought Leadership Pages
Author, Chambers Real Estate USA Regional Guide – South Carolina Chapter, 2019-2023
AFIRE Guide to US Real Estate Investing, co-author of "Chapter 4 - Stages of an Acquisition: Letter of Intent, Contract of Sale, and Closing." 2017
"Anguilla: Paradise for Lawyers," www.anguillanews.com, 19 May 2011
"Tourism Dollars: Sweeter than Sugar for Developers," Charleston Regional Business Journal, 3 August 2009
Additional News & Event Pages