Rosemary Alito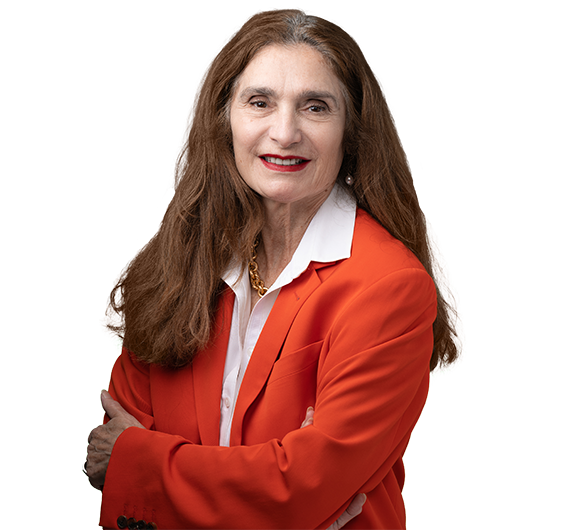 Rosemary Alito
Lead Practice Area Leader - Labor, Employment, and Workplace Safety, Chair of Firmwide Pro Bono Committee
Rosemary Alito is the lead practice area leader of the firm's 150-lawyer global labor, employment and workplace safety practice. She represents management in disputes involving employment law and employee benefit law issues. Rosemary defends employers in litigation, including class action litigation, relating to employment discrimination, wage and hour, wrongful termination, harassment and employee benefit plan terminations. She also counsels on workplace policies and compliance.
Rosemary is an experienced litigator in trials and appeals in both state and federal courts. In 1999, the Trial Attorneys of New Jersey honored Rosemary with its Trial Bar Award for outstanding performance as a trial lawyer. She has served as lead counsel in the successful defense of class actions under ERISA and the LMRA involving multiple-employer welfare and pension trust funds, and trials of class actions challenging termination of retiree medical benefits. Her litigation experience in discrimination matters ranges from single-plaintiff cases to FLSA class actions and EEOC actions challenging company-wide and nation-wide policies.
Rosemary has written and spoken extensively on employment law issues. Her employment law treatise and her law review article on the 1991 Civil Rights Act have been cited with approval by state appellate courts, federal circuit courts of appeal and scholarly publications. Her recent presentations have included a Glass Ceiling panel with former EEOC Chair Naomi Earp, an EEOC New York Region technical advice program on retaliation. Prior lectures include the Third Circuit conference, the United States District Court Conference and the Judicial College.
Rosemary serves as Chairman of the Editorial Board of the weekly New Jersey Law Journal, the state's leading legal publication. She has been actively involved in attorney and judicial ethics, as chair of the Lawyers' Fund for Client Protection; Vice-Chair of the Professional Responsibility Rules Committee; and as a member of Supreme Court committees on judicial discipline, funding for assistance to lawyers with addiction problems and the status of women in the courts. Rosemary is a past President of the Association of the Federal Bar of New Jersey.
Rosemary has also been involved with issues of judicial administration, serving on the Lawyers' Advisory Committees to the United States Court of Appeals for the Third Circuit and the United States District Court. She has chaired the merit selection committees for two Bankruptcy Court judges and chaired or served on the merit selection committees for several United States Magistrate-Judges.
Rosemary has been recognized by her peers through election to the College of Labor and Employment Lawyers, the American Bar Foundation, the American Law Institute, the International Academy of Trial Lawyers and the International Society of Barristers. She has been listed in Best Lawyers in America in the areas of Employment Law (Management) and Litigation (Labor and Employment) since 1995, Chambers USA (Band One) and Super Lawyers' Top 100. Law Dragon has named her as one of the 500 leading lawyers in the country. Since 2008, Human Resources Executive has named her one of the 100 most powerful employment lawyers in the country, and in November 2023, Rosemary received a prestigious Lifetime Achievement Award from The American Lawyer.
Recognized by The American Lawyer as a 2023 Lifetime Achievement Award Honoree
Recognized by Chambers US for Labor and Employment since 2002
Listed in The Best Lawyers in America® for work in Employment Law - Management and Litigation - Labor and Employment in Newark, 2011-2024
Additional Thought Leadership Pages
Rosemary is the author of the treatise, New Jersey Employment Law, first published in 1992 and updated annually. She is the author of numerous articles on employment law topics.
"Employment Law for New Jersey Businesses," New Jersey Law Journal Books, 2005
Additional News & Event Pages