Theodore J. Paradise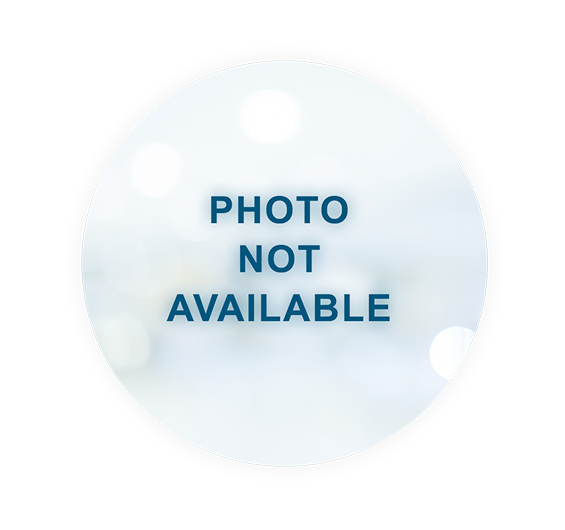 Theodore J. Paradise
Partner
Theodore Paradise is a partner in the firm's Boston office, working out of the firm's New York and Washington, D.C., offices as well, and is a member of the firm's global Energy, Infrastructure, and Resources practice area where he focuses on helping clients navigate and shape a complex legal landscape. With over 23 years of experience both in private practice and in-house roles, Theodore has represented clients across the United States and Europe in a wide range of proceedings before the Federal Energy Regulatory Commission (FERC), as well as other federal and state agencies, such as the Bureau of Ocean Energy Management (BOEM) and Department of Energy (DOE). Theodore is a recognized thought leader on matters of transmission planning and development for offshore wind, an area where he has been a frequent industry speaker and participant in state and federal legal, policy, and technical forums. Theodore's background counseling organizations on business and energy project development strategies in both traditional areas and new fields such as floating offshore wind, provides him with insights and an understanding of the practical business realities clients face and the range of interrelated regulatory, corporate, tax, stakeholder, and environmental issues that he can help coordinate for efficient and effective representation.
Theodore's background includes legal oversight of regulatory planning, operational matters for a northeastern RTO where he oversaw the development of several tariff provisions, and led teams in charge of generator interconnection and matters related to North American Electric Reliability Corporation (NERC) compliance. He also served as the head of the ISO-RTO Counsel's Legal and Regulatory Committee where he coordinated the legal and policy positions of all North American organized market grid operators in joint filings. Theodore's experience also encompasses the west coast, where he was outside counsel to the system operator in California and more recently a participant in offshore industry trade groups focused on renewable energy and transmission development in the deeper waters of the Pacific Ocean. He has represented clients in both outside counsel and in-house roles through hearings, settlements, rulemakings, technical conferences, complaints, and energy market rule filings before FERC, has qualified a European offshore wind developer before BOEM and led the process for Wind Energy Area lease area nominations in the Atlantic region. Theodore has worked on transmission project development and bids in the Mid-Atlantic and Northeastern US, and has over two decades of experience navigating ISO and RTO stakeholder processes. He has also interfaced on behalf of clients with the DOE policy and technical offices, including facilitating meetings with national labs related to offshore wind technology and as a member of various offshore study advisory committees.
Prior to joining the firm, Theodore was the Chief Policy and Legal Officer for North America for a European floating offshore wind developer, where he helped establish the company in the United States and Canada, and actively represented the company in federal and state legal and policy matters on the east and west coasts related to floating offshore wind development, including interfacing with labor, fisheries, and other impacted groups. Theodore was also Executive Vice President, Transmission Strategy and Counsel for an independent transmission developer, where he helped lead project development and shape US policy for how offshore wind is interconnected to the grid, filing a complaint regarding interconnection rules with FERC that led to the agency's first technical conference on transmission for offshore wind. Theodore was also the assistant general counsel for ISO New England in charge of a range of regulatory legal matters that encompassed system planning, operations, NERC and FERC audit compliance, rate filings, and wholesale energy market rules. Theodore began his career in private practice in a Washington, D.C. law firm representing grid operators and investor-owned utilities.
President, Northeast Chapter of the Energy Bar Association, June 2020 to June 2021
Board Member, Northeast Chapter of the Energy Bar Association June 2021 to Present
Member, Energy Bar Association
Member, American Bar Association
New York State Bar Association
Business Network for Offshore Wind, March 30, 2023

Panel Participant: Constraints for Offshore Wind
Panel Participant: Introduction to the Nova Scotia Offshore Wind Transmission Study
Panel Moderator: Reflections and Discussion: Moving from the State Agreement Approach to Regional Transmission Coordination for Offshore Wind

Moderator: Pacific Ocean Energy Trust, Northwest Offshore Wind Conference: Emerging Technologies in Offshore Wind, March 1 2023
Business Network for Offshore Wind, Offshore Wind Grid and Transmission Conference Opening Keynote Speaker: Industry Consensus & Values, November 8, 2022
Ivey School of Business 6th Annual Workshop on the Economics of Electricity Policy and Markets, Speaker: Energy Transition and Transmission Investment, October 18, 2022
Global Transmission Report, 6th Annual Offshore Wind Transmission Conference, Panel Participant: Developers' Expectations and Perspectives, September 21, 2022
Reuters Offshore Wind Conference, Panel Moderator: Insurance for Offshore Wind and Day 2 Program Chair, July 19, 2022
Business Network for Offshore Wind – IPF Conference, Panel Participant: Transmission for California Offshore Wind, April 26, 2022
Energy Bar Association, Panel Participant: California Offshore Wind – Issues and Opportunities, February 24, 2022
ESIG – Fall Technical Workshop Panel, Topic Presentation: Transmission – The Great Enabler, October 28, 2021
Global Transmission Report, 5th Annual Offshore Wind Transmission Conference, Panelist: Transmission Constraints and Solutions, September 22, 2021
Reuters, Panelist: Grid Integration – What Has Happened and Where are We Going? May 27, 2021
Energy Bar Association, Panelist: Planning for Offshore Wind Transmission, April 1 2021
New Jersey Bureau of Public Utilities, Offshore Wind Transmission Technical Conference, Panel Witness: Pre-Commercial Operation Delays, Mismatch of Construction Schedules, February 26, 2021
Power Markets Today, Panelist: Building out the Grid for Clean Energy, February 2, 2021
Infocast: Mid-Atlantic Renewable Energy Summit, Panelist: 2020 Election and the Regulatory and Political Landscape, December 9, 2020
Federal Energy Regulatory Commission, Technical Conference on Transmission for Offshore Wind, AD20-18-000. Expert Testimony, October 27, 2020
Massachusetts Department of Energy Resources, Panelist: Transmission for Offshore Wind, March 4, 2020
Deepwater and Topsides conference, Galveston, TX, Panelist: Offshore Wind Investment Strategies, February 4, 2020
Energy Bar Association, Panelist: Transmission Solutions for Integrating Offshore Wind, June 12 2019
Boston Bar Association Energy Law Conference, Panelist: Adapting Facility Sites for New England's Next-Gen Generators, June 6, 2019
NECA & CPES: New England Energy Conference and Exposition, Panelist: Not Your Usual Wholesale Markets Panel, Embrace the Change, May 14, 2019
Raab Roundtable – PJM, Panelist: Transmission for Offshore Wind in the Mid-Atlantic, April 24, 2019
Law Seminars International, Panelist: Transmission and Clean Energy in the Northeast; Offshore Energy Policy Issues in New England, March 21, 2019
Environmental League of Massachusetts/State House News, Panelist: The Future of Offshore Wind – Racing Towards the Horizon, February 13, 2019
Additional Thought Leadership Pages
Additional News & Event Pages
"4 things to know about the state-led push for underwater transmission," E&E News by POLITICO, 5 September 2023
"Deep Dive: Corridor of power: could an offshore energy superhighway speed Atlantic's green transition?" Aegir Insights, 21 July 2023
"FERC aims to fix the grid's renewable energy backlog. Can it?" E&E News, 1 June 2023
"US-Canada shared offshore wind backbone 'could save almost $800m,'" Recharge News, 4 May 2023
"'This will set the bar': All eyes on California for historic first US floating wind auction," Recharge News, December 5, 2022
"Could costlier power be the price of California's forecast floating wind feeding frenzy?" Recharge News, 24 October 2022
"TwinWind developer Hexicon strengthens its position in North America," Rivera Maritime Media, 24 May 2022
"U.S. grid plans set to slice offshore wind connection costs," Reuters, April 13, 2022
"Energy Bar Weighs OSW in Oregon, California", RTO Insider, 28 February 2022
"Experts Expect Stable or Decreased Prices in ISO-NE Capacity Auction", RTO Insider, 2 February 2022
"N.J. advances grid plan seen as national model for renewables," E&E News, 5 October 2021
"US wind industry hopes capacity market rule changes place breeze at its back," S&P Global, 22 July 2021
"US offshore wind boom entangled in transmission debate," S&P Global, 6 June 2021
"Anbaric Files Ferc Comments Calling For Transmission Planning Process Reforms," Insider New Jersey, 11 May 2021
"1,500 Wind Turbines. 2,700 Square Miles. Offshore Wind in the Atlantic Will Be Big. Really Big," NBC Philadelphia, 20 March 2021
"Could a Texas-style blackout disrupt New England? Unlikely, but the crisis is a warning," Boston Globe, 19 February 2021
"FCA 15 Closes with Big Jumps in Clearing Prices," RTO Insider, 11 February 2021
"Shell, Ørsted among companies seeking action on offshore wind transmission," Offshore Wind Journal, 10 February 2021
"Alarms sounded for transmission grid to meet needs of renewable resources," S&P Global, 4 February 2021
"Biden's administration should charge up the offshore wind industry," Boston Globe, 23 November 2020
"Groups say Boston electric grid upgrades should anticipate offshore wind," Renewable Energy World, 2 September 2020
"Groups say Boston electric grid upgrades should anticipate offshore wind," Energy News Network, 1 September 2020
"'Simple' or a 'Band-Aid'?: SO-NE leans toward Eversource/National Grid $49M solution for Mystic plant replacement," Utility Dive, 2 July 2020
"Energy regulator to examine co-ordinated offshore transmission," Offshore Wind Journal, 24 June 2020
"FERC schedules technical conferences on carbon pricing, offshore wind integration challenges," Utility Dive, 19 June 2020
"Chatterjee Downplays DC Circ. In Pipeline Appeal Overhaul," Law360, 18 June 2020
"Greater Boston residents ready for offshore wind," 4C Offshore, 16 June 2020
"Wind Power: Wakefield Company Vying to Replace Mystic Generation Station with Wind Power 'Highway,'" Everett Independent, 2 June 2020
"Anbaric unveils details of offshore wind transmission proposal for Boston area," S&P Global, 23 March 2020
"Grid Policy Shuts Out Offshore Wind Lines, FERC Told," Law360, 19 November 2020