Michael S. Caccese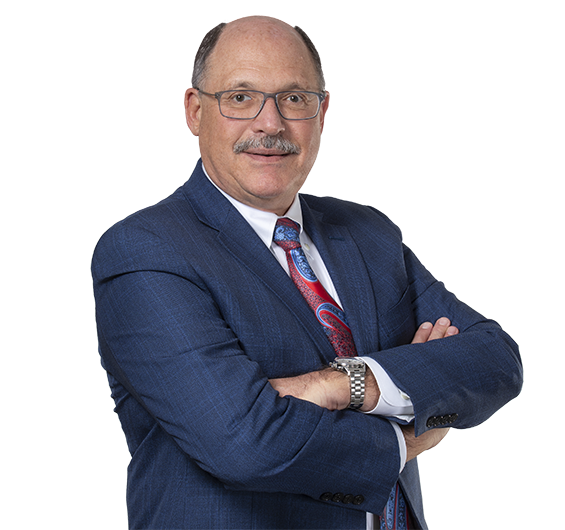 Michael S. Caccese
Chairman, Lead Practice Area Leader - Asset Management and Investment Funds
Michael Caccese is K&L Gates' chairman and also serves as the lead practice area leader of the asset management and investment funds practice. K&L Gates maintains one of the most prominent asset management and investment funds practices in the United States – with more than 150 lawyers practicing from Asia, Australia, Europe and the United States, representing diversified financial services institutions and their affiliated service providers. Michael focuses his practice in the areas of investment management, including mutual funds, closed-end funds, registered fund of hedge funds, hedge funds and separately managed accounts, in addition to advising on investment management and broker-dealer regulatory compliance. Michael also advises on structuring investment management professional team "lift-outs" and "placement", "soft dollar" compliance, investment performance and the Global Investment Performance Standards (GIPS). He is also leading practitioner on investment advisor and broker dealer advertisement and marketing materials, laws and regulations and investment performance calculations and presentations, along with other investment management industry standards of practice.
Michael has held various licenses over his career including Series 7, 14, 24, and 63, and has served as a compliance officer for NYSE and NASD broker-dealers. In addition, he has provided regulatory compliance advice for SEC registered investment advisors and CFTC registered commodity-trading advisors.
Michael has been recognized by various legal directories such as Best Lawyers®, Chambers and Partners, Intercontinental Finance Magazine Leading Lawyers, The Legal 500 and The International Who's Who of Private Funds Lawyers as a leading practitioner in the investment management/broker-dealer area. He is also a two-time recipient of the BTI Client Service All-Star Award from the BTI Consulting Group, Inc., one of the country's most independent and respected business research companies. BTI compiled its Client Service All-Star list based on interviews with more than 200 corporate counsel at large and Fortune 1000 companies. During these interviews, BTI asked corporate counsel to name individual attorneys who they believe truly deliver client service better than all others. Michael has also been selected by his peers for inclusion in The Best Lawyers in America® since 2014 in the field of Mutual Funds Law.
Michael worked as Senior Vice President and General Counsel to the CFA Institute (formerly AIMR) from 1993 to 2000 where he developed extensive global investment management and securities law experience while representing CFA charterholders and other investment professionals worldwide before U.S. and international regulators and standard setters. He was responsible for developing and promulgating the AIMR Performance Presentation Standards, the Global Investment Performance Standards and the CFA Institute Soft Dollar Standards.
From 1983 to 1993 he worked as Senior Vice President and Associate General Counsel for Frank Russell Company where he was responsible for all legal and regulatory work and acting as corporate secretary for numerous SEC registered investment companies, bank collective funds, Canadian mutual funds and Russell's extensive pension consulting business. In addition, he served as a compliance officer for NYSE and NASD broker-dealers and performed regulatory compliance for SEC registered investment advisors and CFTC registered commodity-trading advisors. He also was responsible for advising on the first multi-managed mutual and bank collective funds and private fund-of-funds and for legal advice and compliance for one of the industry's largest soft dollar brokerage business.
He worked for Federated Investors, Inc. as Corporate Counsel from 1980 to 1983 where he handled the preparation and filing of disclosure and reporting documents with the SEC for reporting companies, investment companies, investment advisors and broker dealers.
He started his career in the investment industry in 1979 by working for the Securities Exchange Commission's Division of Enforcement.
Ranked by Chambers USA as leader in Hedge & Mutual Funds since 2014
Ranked by Chambers USA as leader in Registered Funds, 2021-2023
Recognized by The Legal 500 United States edition as a Recommended Lawyer

Mutual/registered/exchange-traded funds, 2014-2023
Alternative/hedge funds, 2017-2022
Private equity funds (including venture capital), 2020-2022

Listed in The Best Lawyers in America® for Mutual Funds Law since 2014
Recognized in 2021 with the Acritas Star designation
Michael is frequent speaker at the fund industry's leading conferences for trade associations such as the Investment Company Institute, the National Society of Compliance Professionals, the Investment Adviser Association, Financial Research Associates, the Securities Industry and Financial Markets Association, the National Regulatory Service, the Marketing and Advertising Compliance Forum and many others. He speaks on investment advisor, investment company, Broker Dealer, investment performance, hedge fund regulatory and compliance issues. Select presentations are noted below.
K&L Gates and The Spaulding Group, How Will the SEC's Proposed Advertising Rule Affect Your Business?, Webinar, February 28, 2020
K&L Gates, Questions About the SEC's Proposed Advertising and Cash Solicitation Reform?, Webinar, November 8, 2019
K&L Gates and The Spaulding Group, A First Look at the Final 2020 GIPS® Standards, New York, NY, July 18, 2019
2019 ICI Mutual Fund Investment Management Conference, Advertising in the Digital Age, March 19, 2019, San Diego
2018 K&L Gates' Investment Management Conference, Boston, MA, November 28, 2018
K&L Gates and ACA Compliance Group, Top Changes to GIPS® 2020: What You Need To Know, Los Angeles, CA, December 5, 2018; Chicago, IL, December 4, 2018; London, November 14, 2018; Boston, MA, September 20, 2018; New York, NY, September 18, 2018
Ascendant Compliance 20/20 Conference, Insights Into Compliance Programs, Charleston, SC, April 16, 2018
IAA Investment Adviser Compliance Conference, Effective Strategies and Best Practices, Washington, DC, March 15, 2018
2017 K&L Gates' Investment Management Conference, Boston, MA, November 28, 2017
2016 K&L Gates' Investment Management Conference, Boston, MA
National Society of Compliance Professionals National Conference, Marketing a Private Fund, Washington, DC, October 19, 2016
National Regulatory Service Spring Compliance Conference, Beyond "Sales Prevention": Current Issues in Advertising and Marketing for Investment Advisers And Here Come the New Examiners! A Practical Guide to SEC Examinations of Investment Advisers, Miami, FL, May 10, 2016
2015 K&L Gates' Investment Management Conference, Boston, MA, November 8, 2015
National Society of Compliance Professionals National Conference, Expectations of Boards of Directors, National Harbor, MD, November 3, 2015
National Regulatory Service Fall Compliance Conference, Social Media, Marketing and Advertising Practical Evaluation Workshop, San Diego, CA, October 14, 2015
IA Watch 15th Annual Compliance Conference, Ready or Not Regulations are Coming from Washington, September 21, 2015
Investor Advisor Compliance Summit, Performance Advertising and Social Media: Selling the Truth, New York, NY, July 16, 2015
Ascendant Compliance Conference, The New Age of Advertising: The Good, The Bad, and The Ugly, Naples, FL, March 24, 2015
Investment Company Institute Mutual Funds Conference, Best Execution and Trading Compliance Across Asset Classes: Addressing Portfolio Management Concerns, Palm Desert, CA, March 16, 2015
2014 Investment Management Conferences, Boston, MA, November 2014
IAA Compliance Workshop, Performance and Advertising, Boston, MA, November 11, 2014
National Society of Compliance Professionals National Conference, Emerging Issues and New Best Practices for Pricing and Valuation, National Harbor, MD, October 21, 2014
Core Values, Regulation and Compliance for Finance Professionals, Compliance Programs - Implementation, Rules, and Strategies, Massachusetts Institute of Technology, Boston, MA, May 7, 2014
Data Privacy and Cybercrime's Impact on the Financial Services Industry, Boston, MA, April 8, 2014
Webinar: Data Privacy and Cybercrime's Impact on the Financial Services Industry, Webinar, April 8, 2014
American College of Investment Counsel Spring Investment Forum, Managing Other People's Money - How Easy Is That?, Chicago, IL, April 24, 2014
Southern California Compliance Group, What You Need to Know about Performance Advertising, Social Media, and GIPS, San Diego, CA, February 11, 2014
K&L Gates 2013 Investment Management Conference, Boston, MA, December 11, 2013
National Society of Compliance Professionals National Meeting, Raising Capital and Marketing Your Fund, Washington, D.C., October 23, 2013
K&L Gates and ACA Compliance Group program, GIPS Standards Open Forum, Boston, MA, September 18, 2013
K&L Gates Seminar, Lifting the Ban on General Solicitations: Impact on Private Funds and Other Issuers, Boston, MA, August 7, 2013
National Regulatory Service Spring Investment Adviser & Broker-Dealer Compliance Conference, Meeting SEC Expectations for Private Fund Valuation, Fort Lauderdale, FL, May 10, 2013
National Regulatory Service Spring Investment Adviser & Broker-Dealer Compliance Conference, Due Diligence of Service Providers: How Much is Enough, Fort Lauderdale, FL, May 10, 2013
K&L Gates Seminar, Portability Considerations from a GIPS® and SEC Perspective, New York, NY, April 23, 2013
ACA Compliance Group and K&L Gates Compliance Roundtable Seminars, Mutual Fund Distributors, Investment Advisers to Private Funds or Hedge Funds, Boston, MA, April 16, 2013
Ascendant Adviser Compliance and Regulations with Technology Initiatives, Everything About Marketing, Naples, FL, April 9, 2013
2013 Investment Adviser Compliance Conference, Performance Advertising and Social Media, Arlington, VA, March 7-8, 2013
K&L Gates Investment Management Training, Boston, MA, November 2, 2012
National Society of Compliance Professionals, NATIONAL MEETING, Trading Best Execution and Portfolio Management Concerns, Washington, DC, October 23, 2012
National Regulatory Service - Annual Fall Investment Adviser and Broker-Dealer Compliance Conference, Marketing Advisory Services: Advertising, Presenting Performance Data, and the Impact of Social Media, San Diego, CA, October 10, 2012
Financial Resource Associates Sub-Advised Funds Compliance Workshop, Best Practices in Client Disclosure and Reporting, Philadelphia, PA, October 1, 2012
K&L Gates Seminar, GIPS® Standards Open Forum, Boston, MA September 19, 2012
National Regulatory Service -Investment Adviser and Broker-Dealer Compliance Conference, Performance Advertising and Marketing: How to Avoid Common Pitfalls and Deficiencies, Colonial Williamsburg, VA, May 16-18, 2012
National Regulatory Service Spring Conference, Defensible Due Diligence on Third Party Advisers and Other Service Providers, May 16-18, 2012
National Society of Compliance Professionals Regional Compliance Meeting, Portfolio Management, New York, NY, May 7, 2012
National Society of Compliance Professionals Regional Compliance Workshop: Portfolio Management, Boston, MA, April 2, 2012
Securities Industry and Financial Markets Association –Investment Advisers: The Perspective of the Adviser, Miami, FL, March 20, 2012
National Society of Compliance Professionals Annual Meeting, Baltimore, MD, October 18, 2011
National Society of Compliance Professionals Regional Meeting, New York, NY, June 6, 2011
Securities Industry and Financial Markets Association Compliance and Legal Annual Seminar, Phoenix, AZ, March 22, 2011
National Society of Compliance Professionals Regional Meeting, Boston, MA, March 14, 2011
K&L Gates 2010 Investment Management Conference, Boston, MA, November 17, 2010
Financial Research Associates Hedge Fund Compliance Summit, New York, NY, November 15-16, 2010
National Society of Compliance Professionals Annual Meeting, Baltimore, MD, November 1-3, 2010
National Regulatory Services Annual Fall Investment Adviser and Broker-Dealer Compliance Conference, Scottsdale, AZ, October 4-7, 2010
Financial Research Associates 10th Annual Sub-Advised Funds Forum, Boston, MA, September 21-22, 2010
Financial Research Associates 6th Annual Marketing & Advertising Compliance Forum for Investment Advisers, New York, NY, September 16-17, 2010
K&L Gates Seminar, "The New Hedge Fund Regulatory Era Begins," Boston, MA, July 27, 2010
K&L Gates 2009 Investment Management Training Seminar, Boston, MA, November 20, 2009
National Regulatory Service 24th Annual Fall Investment Adviser and Broker-Dealer Compliance Conference, "Investment Adviser Advertising and Marketing; Crisis Management and Internal Investigations," Las Vegas, NV, November 5-6, 2009
Understanding Disclosure: Form ADV, Performance and Advertising, NRS, Las Vegas, NV, November 4, 2009
National Society of Compliance Professionals National Membership Meeting, "Managing Non Public Information,"New York, May 18, 2009
The Spaulding Group Forum, "SEC Update," Boston, MA, May 1, 2009
National Regulatory Service Spring Compliance Conference, "Soft Dollars and Best Execution" and "ERISA Update," Miami, FL, April 27 and 29, 2009
ACA Compliance Group Spring Compliance Conference, "CCO's Guide to GIPS Compliance," Las Vegas, NV, April 23, 2009
K&L Gates Seminar, "Counterparty Risk Seminar," Boston, MA, March 5, 2009
National Society of Compliance Professionals National Membership Meeting, "Soft Dollars, Directed Brokerage and Commission Recapture," Boston, MA, March 4, 2009
K&L Gates Seminar, "Strategies for Closed-end Funds When Dealing with Proxy Contests and Hostile Tender Offers," Boston, MA, January 14, 2009
K&L Gates 2008 Investment Management Training Seminar, Boston, MA, November 12, 2008
National Regulatory Services Fall Compliance Conference, "SEC Performance Advertising Requirements & Global Investment Performance Standards," Scottsdale, AZ, October 31, 2008
National Society of Compliance Professionals National Membership Meeting, "Hedge Funds: Current Issues," Philadelphia, PA, October 21, 2008
8th Annual Boston Sub-Advised Fund Forum, "Pricing Debate: Advisers, Sub Advisers Weigh In on Valuation" Boston, MA, September 23, 2008
5th Annual Marketing and Advertising Compliance Forum for Investment Advisers, "Client Needs versus Compliance Requirements," New York, September 15, 2008
K&L Gates Seminar, "Bank Collective Trust Funds —What You Need to Know," San Francisco, CA, September 10, 2008
National Regulatory Services Center for Compliance Professionals Investment Adviser Compliance Certificate Program, "Understanding Disclosure AIMR, GIPS and Regulatory Issues Surrounding Performance," San Francisco, CA, September 9, 2008
Performance Measurement Networking Group Spring Conference, Keynote Speaker, New York, June 10, 2008
Ashland Partners Webinar, "Fair Valuing Investment Assets," June 5, 2008
National Society of Compliance Professionals National Membership Meeting, "Hedge Funds – Trading Practices [Advanced]," New York, June 2, 2008
Performance Measurement, Attribution & Risk Conference, "An Update on Regulatory Issues," Philadelphia, PA, May 22, 2008
National Regulatory Service Spring Compliance Conference, "Adviser Advertising Compliance: General Advertising Guidelines, Performance and GIPS Compliance & RFPs & other Marketing Materials," Miami, FL, May 13, 2008
National Society of Compliance Professionals National Membership Meeting, "Hedge Funds – Trading Practices [Advanced]," Boston, MA, April 7, 2008
Boston Bar Association, "Hedge Fund Industry Developments," Boston, MA,April 2, 2008
Separately Managed Accounts Solutions 2008, Panel Discussion "Improving Compliance Strategies in the Evolving Regulatory Environment of the Open Architecture Wealth Management Structures," Orlando, FL, February 26, 2008
Financial Research Associates Sixth Annual Best Execution Symposium, "Best Execution Compliance Practices for SMA/Wrap Trading," New York, February 22, 2008
Financial Research Associates Hedge Fund and Accounting Administration Forum, "The Accountant's Guide to Surviving an SEC Examination," New York, December 4, 2007
Financial Research Associates Dual Registrant Symposium, "Advertising and Marketing Concerns for the Dual Registrant," New York, November 30, 2007
National Society of Compliance Professionals National Membership Meeting, "Soft Dollars, Directed Brokerage and Commission Recapture," Washington, D.C., October 19, 2007
National Regulatory Services Center for Compliance Professionals Investment Adviser Compliance Certificate Program, "Understanding Disclosure AIMR, GIPS and Regulatory Issues Surrounding Performance," New York, May 8, 2007 and San Francisco, October 1, 2007
Managed Accounts Summit, Phoenix, "Regulatory Environment - An Evolving Industry Brings Multifaceted Regulatory Considerations," September 11, 2007
Hedge Fund Regulation and Compliance Forum, "Hedge Fund/Fund of Funds Marketing Compliance," Advertising Performance Reports, June 21, 2007
The Money Management Institute's Legal/Regulatory Affairs Conference for General Counsels & Chief Compliance, "Advertising and Marketing Issues for SMA Sponsors and Managers," June 7, 2007
Conducting An Annual Compliance Review, "Plan for Annual Compliance Review & Keeping Ahead of Regs," New York, January 17, 2007
The Money Management Institute's Legal/Regulatory Affairs Conference for General Counsels & Chief Compliance, "Advertising and Marketing Issues for SMA Sponsors and Managers," December 5, 2006
4th National Legal & Compliance Hedge Fund Forum, "Marketing and Disclosing Hedge Fund Performance," New York, November 16, 2006
National Regulatory Services Center for Compliance Professionals Investment Adviser Compliance Certificate Program, "Understanding Disclosure AIMR, GIPS and Regulatory Issues Surrounding Performance," New York, San Francisco, Chicago, July 11, August 8, and September 20, 2006
NRS 21st Annual Fall Compliance Conference, Scottsdale, AZ, October 6, 2006
Thomson Financial Buyside Conference 2006: Networking for Better Performance, Boston, September 21, 2006
The Money Management Institute's Legal/Regulatory Affairs Conference for General Counsels & Chief Compliance, "Advertising and Marketing Issues for SMA Sponsors and Managers," Washington, D.C., June 6, 2006
7th Annual Hedge Fund Regulation & Compliance Forum, "What Should Your Annual Compliance Review Entail?," New York City, May 22, 2006
5th Annual Investment Adviser Compliance Forum, Pre-Conference Master Class: "Hands-On Practice with the 1940 Act and SEC Audits: the Nuts and Bolts," New York City, May 18, 2006
2nd Annual Workshop on Best Execution – How to Measure It – How to Achieve It, "Moderator: Chief Compliance Officer Roundtable: Compliance with New and Existing SEC Guidelines," Boston, MA, May 3, 2006
The Money Management Institute 2006 Annual Convention, "How to Negotiate the New SMA Guidance Statement Maze," Boston, MA, March 15-16, 2006
Best Practices for Hedge Funds, Marketing and Disclosing Hedge Fund Performance Without Violating the Advisers Act, New York City, February 1, 2006
2nd Annual Managed Accounts Compliance Forum, "Best Practices in Presenting Investment Performance," Boston, MA., November 30, 2005
Hedge Fund Regulation and Compliance Forum, "Ensure Compliant Marketing & Distribution Practices," New York City, November 9, 2005
NRS 20th Annual Fall Compliance Conference, "SEC Performance Advertising Standards & AIMR Guidelines," Miami, FL October 18-21, 2005
National Society of Compliance Professionals National Meeting, "IA Wrap-Fee Accounts: Managed Accounts & Multi-Discipline Portfolios," Alexandria, VA, October 26, 2005
Charles River Development 2005 Client Conference, "Global Compliance: The Brave New World," Boca Raton, FL, September 27, 2005
4th Annual Managed Accounts Summit, "Regulatory Roundtable: Key Compliance Issues Affecting the SMA Markets," Boston, MA, September 22, 2005
Managed Accounts Compliance Forum, "Presentation of Investment Performance," New York City, July 22, 2005
Operational and Compliance Best Practices for Hedge Funds, "Avoiding the Pitfalls of Trading in Soft Dollar Commissions," New York City, June 17, 2005
Operational and Compliance Best Practices for Hedge Funds, "Marketing Hedge Funds and Disclosing Performance Under the Advisers Act," New York City, June 17, 2005
Hedge Fund Regulation and Compliance Forum, "Best Practices for Surviving an SEC Examination," New York City, May 13, 2005
NSCP East Coast Membership Meeting, "IA Hot Buttons," New York City, May 2, 2005
National Regulatory Service Spring Compliance Conference, "SEC Rules on Performance Advertising and AIMR Guidelines," Scottsdale, AZ, April 21, 2005
Hedge Funds Best Practices, "View from the Regulator: SEC Update on Registration Requirements and Investment Adviser Regulations," New York City, February 28, 2005
Hedge Funds: Developing and Implementing Compliance Best Practices in the New Regulatory Environment, "The Changing Face of Regulation in the Financial Markets and How It Impacts Hedge Funds," New York City, January 25, 2005
4th Annual Managed Accounts Technology and Operations Summit, "Legal Considerations & Regulatory Issues Impacting the SMA Operations," Key Biscayne, FL, January 24, 2005
MMI Sales & Marketing Leadership Summit, "Whose Track Record is it Anyway – Research Provider, Style Manager, Overlay New Rules for New Products," Miami, FL, January 20, 2005
"Entering the Home Stretch: How to Improve Your Existing Compliance Program" (a Workshop for SEC Registered Investment Advisers), Boston, MA, September 15, 2004
Annual IA Compliance Forum, "New Compliance Rule Speech in Marketing & Advertising," New York City, May 27-28-2004
The 3rd Annual Conference: Hedge Fund Regulation and Compliance, "Ensuring Proper and Accurate Valuation Procedures, Compliance Issues for Registered Hedge Funds," New York City, May 3-4, 2004
Institutional Investor Hedge Fund Conference, March 30, 2004
Financial Planning Association of Massachusetts, "Fiduciary Duties and Asset Protection," Bentley College, Waltham, MA, February 19, 2004
International Bar Association Conference, panelist, "Managing conflicts of interest in the investment management industry: how to minimize risk," San Francisco, CA, September 16, 2003
"Tech-Ops 2003 - The Institutional Investment Management Technology and Operations Summit," presented to investment management operations personnel
"Putting Commission Dollars to Work: Soft Dollars, Directed Brokerage, and other Commission Recapture Practices," presented to industry experts
"A need for a Global Code of Ethics and Standards of Practice for Investment Analysts", Atlanta, GA, presented to the senior professionals representing the world's leading investment analyst organizations
"A Look at the AIMR Trading Guidelines: What Investment Advisers Need to Know," presented at The 2002 Best Execution Compliance Symposium
"A Regulatory Perspective: Incorporating the Latest Compliance Standards for SMAs," presented at The 2nd Annual Managed Accounts Technology and Operations Summit
"Achieving Best Execution – Why Is It Important to Investors?", presented as a chairperson at the Best Execution Congress 2001
"Advanced Soft Dollar Issues for IAs and BDs" and "An Advanced Session on AIMR and SEC Performance Advertising Compliance," presented 16th Annual Fall Investment Adviser & Broker-Dealer Compliance Conference
"Advertising and Performance Reporting," Division of Investment Management SEC Roundtable on Investment Adviser Regulatory Issues
"Ethics and Professional Conduct in the Marketplace," Fortaleza, Ceara, Brazil, presented to the Brazilian Association of Capital Market Analysts and the Comissão de Valores Mobiliários - CVM (Securities and Exchange Commission of Brazil)
"Financial Analysts as Investor Representatives and Insider Trading," Frankfurt, Germany, presented to the German Society of Investment Managers and Analysts', members of the German Supreme Court and Frankfurt Stock Exchange
"Global Performance Presentation Standards and the UK Market," London, England, presented to UK senior investment, pension and regulatory leaders
"Investment Performance Portability" and "Hedge Funds," presented at the Third Party Marketers Association
"Meeting Customer Demands for Performance Measurement and Reporting," presented at the 2002 Managed Accounts Technology and Operations Summit
"The AIMR Performance Presentation Standards Applicability to the Japanese Market," Tokyo, Japan, presented to the Japanese banks, pension, investment and regulatory leaders
"The Need for Global Best Practices for the Investment Management Industry," Edinburgh, Scotland, presented to the European Federation of Financial Analysts' Societies
"The Post-Levitt SEC," presented at the TraderForum Fall Workshop
Additional Thought Leadership Pages
"Key Components of the New Marketing Rule: Part 2," The Investment Lawyer, May 2021
"Key Components of the New Marketing Rule: Part 1," The Investment Lawyer, April 2021
"Navigating the New Marketing Rule: Updated Testimonial Rule and Differences From the Proposed Advertising Rule (Part One of Two)," Private Equity Law Report, 16 February 2021
"GIPS 2020 Exposure Draft: What Every Firm Needs to Know," The Investment Lawyer, Vol. 26, No. 3, March 2019
Modern Compliance: Best Practices for Securities and Finance (three chapters on advertising under SEC, FINRA, CFTC and GIPS) Wolters Kluwer, 2015
Practical Considerations for Performance Advertising by Advisers, (co-authored with Christina Lim) Chapter 7 of Investment Adviser Regulation, A Step by Step Guide to Compliance and the Law, Third Edition, April 2011
GIPS 2010: An Overview, Investment Adviser Association Newsletter, Issue Number 220, April 1, 2011
The Amended Custody Rule: Will the Changes Make or Break You?, Schwab Adviser Services Article, March 2010
Practical Considerations for Performance Advertising by Advisers, (co-authored with Christina Lim) Chapter 7 of Investment Adviser Regulation, A Step by Step Guide to Compliance and the Law, Third Edition, April 2011
Practical Considerations for Performance Advertising by Advisers (co-authored with Christina Lim), Chapter 7 of Investment Adviser Regulation, A Step by Step Guide to Compliance and the Law, Third Edition, August 2006
Corporate Disclosure: Enron Reforms Begin to Take Hold, Mass High Tech, April 1, 2002
Revised Performance Presentation Standards, The Review of Securities & Commodities Regulation, February 27, 2002
AIMR Issues Revised Performance Presentation Standards, NSCP Currents and the Schwab Institutional Compliance Review, September 2001
Revised AIMR Advertising Guidelines, NSCP Currents, August 2001
Performance Standards Go Global, Signal Rise in Competition, Boston Business Journal, May 18, 2001
Investment Basics: AIMR's Performance Presentation Standards: Gaining Global Acceptance, South Africa Investment Analysts Journal, December 1997
AIMR Performance Presentation Standards: Their Needs and Acceptance, Securities Analysts Journal of Japan (published in Japanese), December 1997
Insider Trading Laws and the Role of Securities Analysts, Financial Analysts Journal, March/April 1997 and INSIDERRECHT fur Finanzanalysten, November 1997
Investment Adviser Performance, National Society of Compliance Professionals Currents, May/June 1997
Ethics and the Financial Analyst, Financial Analysts Journal, January/February 1997
Plaintiff Attorneys vs. Analysts, Pension & Investments, December 11, 1995
Standards in Performance Presentation, The European Federation of Financial Analysts' Societies Insider, September 1994
Additional News & Event Pages