Shiau Yen Chin-Dennis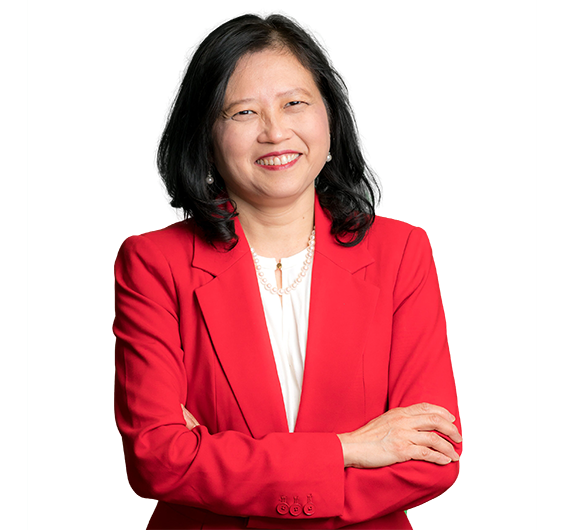 Shiau Yen Chin-Dennis
Managing Partner, Portland Office
Shiau Yen Chin-Dennis provides business-focused legal solutions, regularly working with domestic and multinational companies on corporate matters and corporate transactions, including mergers and acquisitions, post-acquisition integration, joint ventures, restructuring, strategic relationships, corporate governance, formation and other international transactions.
Shiau Yen regularly counsels corporate clients on mergers and acquisitions, including private equity transactions. She has extensive experience working on international corporate and cross-border matters, particularly in the Asia Pacific region, including market entry, expansion and exit. She has represented multiple inbound Asian investors in U.S. market entry. She handles global subsidiary governance for several multinational companies and also regularly represents companies in contract management and international commercial transactions matters. In addition to corporate matters, Shiau Yen has experience with executive employment matters in the Asia Pacific region, including employment agreements; transfers of employees; and trade secret, non-compete and non-solicitation agreements.
Shiau Yen is a founding faculty member of the firm's mini-MBA program, an innovative professional development training program designed to orient associates to key business concepts that are integral to our clients' business success.
Prior to joining K&L Gates, Shiau Yen practiced as the corporate counsel responsible for all corporate legal matters pertaining to SAS Institute Inc.'s regional offices and subsidiaries in the Asia-Pacific region, including its R&D centers. She was a member of the SAS global commercial transaction and corporate affairs legal team. Prior to practicing law, she managed the World Trade Center North Carolina, including management of international trade delegations, and advocacy on international business issues and policies.
2023 League of Minority Voters' Civil Rights Award for K&L Gates Portland
Recognized by Chambers USA for Corporate/M&A in Oregon (2021 and 2022)
2020 League of Minority Voters' Diversity & Inclusion Award for K&L Gates Portland (played an instrumental role)
Patriot Award, U.S. Office of the Secretary of Defense (2019)
Leadership Award, API Forward (2019)
Certified Ambassador, Greater Portland Inc. (2018 - present)
Nominated for the inaugural 2018 Changing Lawyer Award at the International Legal Technology Association Annual Conference, recognizing and celebrating her unwavering commitment to client service and visionary approach to the disruption of the traditional legal practice.
2016 Women of Vision, Daily Journal of Commerce
2016 Women of Influence, Portland Business Journal
2015 Global Leader Award for K&L Gates (played an instrumental role)
2014 Leadership Council on Legal Diversity (2014 Fellow)
Appointments
National District Export Council (Steering Committee Member, Pacific North Region)
National District Export Council Trade Policy & Legislative Affairs Committee (Chair, Asia Subcommittee)
Oregon District Export Council (Chair and Member, appointed by the US Secretary of Commerce)
Oregon-China Sister State Committee (Member, appointed by the Office of the Senate President for the State of Oregon)
North Carolina District Export Council (Member, appointed by the US Secretary of Commerce, 2005 - 2011)
Associations
Oregon Business and Industry (Executive Committee and Board Member, 2021 – present)
Boy Scouts of America, Cascade Pacific Council (Board Member, 2018 - present)
Green Empowerment (Board Member, 2018 - 2019)
International Association for Contract & Commercial Management (Member)
International Bar Association (former Corporate Counsel Forum Committee Member)
Oregon Asian Pacific American Bar Association (Member)
National Asian Pacific American Bar Association (Member)
Oregon State Bar Association, International Law Section (former Nominating Committee Member)
North Carolina Bar Association (Member, former Treasurer and Officer, and Mentorship Chair for the International Law Section)
Professional Human Resources (PHR) Certification
Technology Association of Oregon (Member, International Community)
Diversity and Inclusion
2020 Women on Boards, Oregon Leadership Committee (Member)
Eleventh and Twelfth Annual Career Strategies Conference, Corporate Counsel Women of Color (K&L Gates Representative)
K&L Gates Firmwide Diversity Committee (Member)
Women's Leadership Alliance of Greater Portland & SW Washington (Founding Member & Advisory Council Member, 2014 - present)
Japan-America Society of Oregon (Women's Leadership Council, 2018 - present; Board Member, 2016 - 2018)
Asian Pacific Islander Chamber of Commerce of Oregon (Co-Founder, Board Member, and President, 2022 – present)
Northwest China Council (Pro Bono Counsel)
League of Minority Voters (Pro Bono Counsel)
Leadership Council on Legal Diversity (2014 Fellow)
International Women's Forum (Member)
International Trade Education Minority Initiative, City of Durham, North Carolina (former Member)
American Civil Liberties Union of North Carolina (former Board Member)
Panelist, "CEO Diversity Forum," Partners in Diversity, December 2020
"Return to Work – Practical Employment Law Advice When Managing Employees During the COVID-19 Pandemic," Financial Executives International, June 2020
"Finding Your Voice and Leading From Within," University of Portland, January 2020
"The Pitch and Book of Business: Get the Most of the Outside Counsel and Corporate Counsel Relationship," National Bar Association Corporate Law Section, Gateway to Success Conference, March 2018
"Global Leadership Forum," API Forward Panel Discussion, October 2016
"How to do an Effective Pitch for Business: Mock Pitch Session for Law Firms," Corporate Counsel Women of Color (CCWC) Conference Panel Discussion, September 2016
"How do we Tackle the Stereotypes as Asian Pacific American Women?," Oregon Asian Pacific American Bar Association Panel Discussion, September 2016
"19th Annual Opportunities for Law in Oregon (OLIO) Orientation," Panelist, August 2016
"Mitigating Risks of Export," Export Council of Oregon and U.S. Commercial Service Panel Discussion, October 2015
"Cross-Border Acquisitions by Private Enterprises in the Current Economic Environment: The Old Obstacles and the New Opportunities," ABA New York Spring International Law Meeting, 2012
"The Top Five Tips To Help Your Clients Do Business Internationally," North Carolina Bar Association, International Law and Practice, 2012
"Doing Business Internationally — A Primer for Oregon Businesses," Oregon Business Magazine, Law Supplement, August 2011
"Intellectual Property Licensing and Confidentiality/Non-Disclosure Agreements," School of Textiles at North Carolina State University, 2010 and 2011
"The Legalities of Doing Business in China," National Business Institute, 2010
"Doing Business in China Forum," MBA Program, Kenan-Flagler Business School, University of North Carolina at Chapel Hill, 2007
Additional Thought Leadership Pages
Additional News & Event Pages
Mentioned, "Meet the Portland Business Journal's 2022 Executives of the Year," Portland Business Journal, 7 March 2022
Quote, "The Gathering Storm," Oregon Business magazine, September 2020
Quote, "The Remote Lawyer," Oregon Business magazine, June 2020
Article, "I've Broken Many Ceilings," Oregon State Bar Bulletin, February/March 2020
Interview, "How Oregon Works: Why the law profession will be upended by AI," Portland Business Journal, January 2020
Interview, "Faces of the List," Portland Business Journal, 10 January 2020
Quote, "A Robot at the Bench," Oregon Business magazine, November 2019